BMW Alpina XD3 debuts at Geneva Motor Show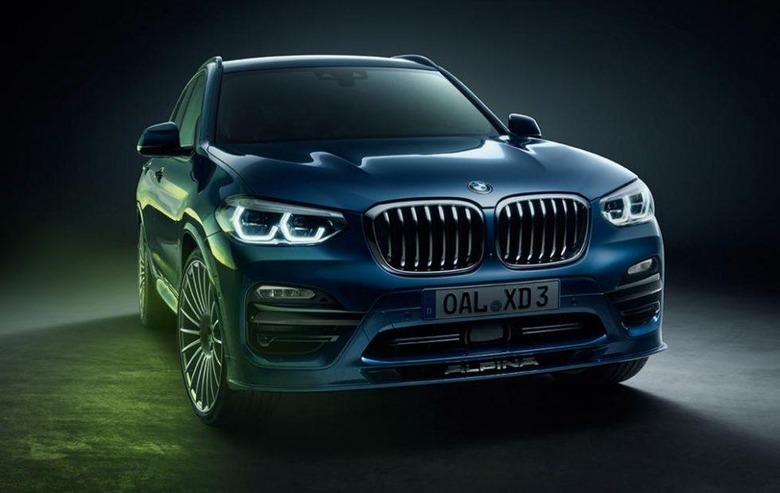 A new and customized BMW SUV will debut at the Geneva Motor Show next month. The car is called the BMW Alpina XD3 and promises to take performance driving dynamics, and versatility to a new level. The engine makes 388hp over a wide range and has 770Nm of torque from 4000-5000 rpm.
That is enough power to push the vehicle to 100 km/h in 4.6 seconds and on to a top speed of 266 km/h. Alpina says that makes the car the best performer in its segment. The engine makes all that power thanks to the BMW 3.0L straight six with quad turbos and high-pressure direct injection, word is the engine is diesel but Alpina is mum on details.
Alpina also fits the SUV with a special Alpina sport suspension with electronically adjustable dampers and an active limited slip rear differential. Power goes to the road via an 8-speed sport-automatic transmission with Alpina Switch-Tronic tech. Style upgrades are also available.
A set of Alpina Classic 22-inch wheels can be had and standard are Alpina Classic 20-inch wheels with lockable covers and concealed air valves. The vehicle is AWD and has combined fuel economy of 9.0L/100km. CO2 emissions are 238g/km.
The vehicle is definitely a looker. Pricing and availability aren't mentioned. More details should surface in Geneva. The video below gives a look at the vehicle and some of its features.