BMW ActiveHybrid 7 launches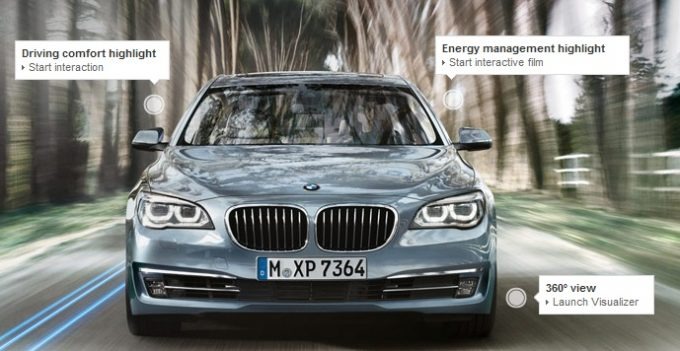 The latest entry in BMW's line-up of hybrid vehicles has arrived. The automaker has lifted the veil off the ActiveHybrid 7 as part of a larger unveiling of the entire new 7 Series product line. The ActiveHybrid 7 is noteworthy out of the pack, though, because of its attempts to make the hybrid cool again. With a 55-horsepower synchronous electric motor and hybrid-spec 8-speed Steptronic automatic transmission, it might do the trick.
The vehicle also has a lithion ion battery, hence the hybrid part. It has the capacity to go from 0 to 60 miles per hour in about 5-and-a-half seconds. So what about the fuel efficiency? Well, unfortunately the EPA numbers are not available yet, but in various tests the car ran as much as 14% better than its predecessor when it comes to how well it handles gasoline.
This hybrid isn't just about the eco-friendliness, though. It has a host of special features, such as the elctric motor's ability to provide an extra 155 lb-ft of torque if drivers a quick sprint. The vehicle also features an ECO PRO mode, with proactive analysis that lets drivers prepare for potentially hazardous road situations. The "start-stop" system common in hybrids is also represented here. More information can be found on the official BMW Showroom page.