BMW 650i Gran Coupe Bang & Olufsen edition seen at Pebble Beach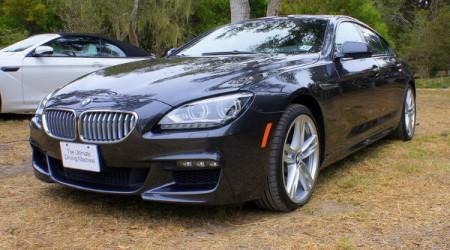 At the Pebble Beach Automotive Weekend, BMW took the opportunity to flaunt one of its limited edition 6 Series Gran Coupe to the crowd. The 650i Gran Coupe is different from its brethren in one detail alone. It bears the markings of audio engineers Bang & Olufsen, making it clear that this car sounds as good as it looks.
Early June saw the announcement of a partnership between BMW and Bang & Olufsen to conspicuously etch the latter's name in a limited edition of the car maker's 6 Series Gran Coupe. Of the three versions that have been revealed, it was the cheaper 650i that made its way to California to give the public a foretaste of what B&O can really bring to the table.
Bass is bass and highs are high. That is how the quality of sounds coming from the car's audio system could be best described. An audiophile's dream placed on wheels, B&O brings an audio experience that would satiate drivers for whom music isn't simply a way to drown out the traffic. It does, however, come with a slight cost. With higher fidelity output comes the need for quality input, as the audio system also tends to reveal and magnify all the warts in a highly compressed audio file.
In terms of appearance, there is no difference from the design announced in June. The Bang & Olufsen brand is clearly visible in the dark wood trim of the cupholder cover, while the speaker grills still sported that brushed black aluminum facade. There is also no change in the price or volume. The BMW 650i will still cost $116,240 and will only number a hundred. The M6 Gran Coupe B&O edition, on the other hand, will be even more limited. Only 10 of it will be made, priced at $152,423 each.
VIA: CNET