BMW 4 Series Cabriolet, I3, And More Among Offerings At Tokyo Motor Show 2013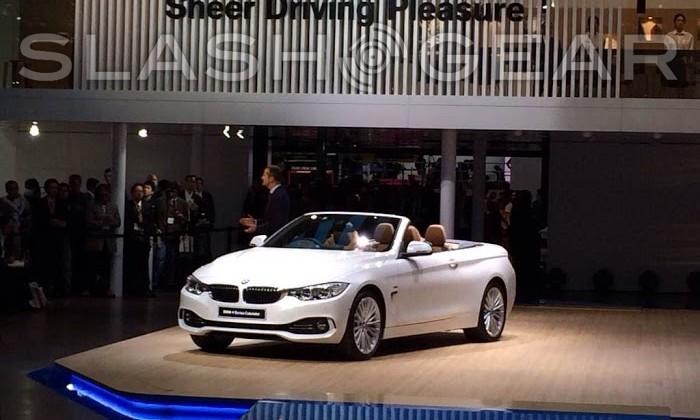 The Tokyo Motor Show 2013 is still underway, and we just got a look at a variety of BMW vehicles, among them being the 4 Series Cabriolet, the i3, and the i8. BMW will be showcasing vehicles until December 1, and also among its plans is the BMW X5, the Concept Active Tourer Outdoor, the Concept M4 Coupe, and the BMW Motorrad nineT. We've got a large gallery for you after the jump.
The BMW 4 Series Convertible makes it world premiere at the show, a unique offering among the other models with an open-top four-seater design. The size has been boosted over its predecessor, and the design has been updated with a three-part folding hardtop that gives "enhanced acoustic comfort" when closed. BMW will be offering a 6-cylinder gas engine, a 4-cylinder gas engine, and a 4-cylinder diesel option when it launches.
The BMW i3 and the BMW i8 have both made big impressions, as well, with the BMW i3 being slated for launch in Japan this upcoming spring. This will be the first "premium automobile" designed from the ground up to run entirely on electricity, according to the auto maker, which makes it emissions-free. The i8 will also be arriving next year, with BMW promising that it has the emissions and efficiency of a small car with the performance of a sports car.
The BMW X5 is the third-generation of maker's Sports Activity Vehicle, also called an SAV, and with the latest version comes more luxury and better mileage. The Concept Active Tourer Outdoor is a plug-in hybrid, and the Concept M4 Coupe will make an appearance with both everyday "suitability" and race car elements woven into one.
SOURCE: BMW