BluTiger LED graphic equalizer surround-sound speakers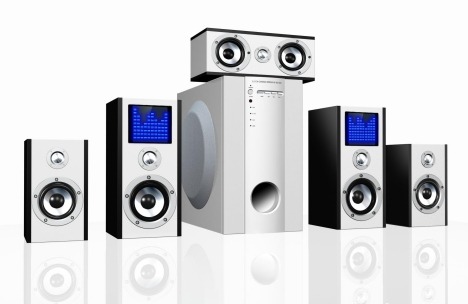 There's a school of thought that believes speakers should be heard and not seen; to that, BluTiger says "rubbish!"  They've taken a set of surround-sound computer speakers and strapped a couple of bright blue graphic equalizers to the front stereo pair.  Prepare to be dazzled (your eyesight if not your ears) by 200 LEDs.
Otherwise it's pretty much your basic surround-sound setup, with five speakers and a separate powered sub.  BluTiger boast 1,000 watts total, but we can't imagine any of those are particularly quality watts.  Still, there's thankfully a fader control to dim down (or switch off, but where's the fun in that?) the equalizers.
The package includes a remote control, "audio pod" with headphone jack, cellphone adapter and all the wires you need.  The BluTiger Computer Speakers are available now, priced at $300.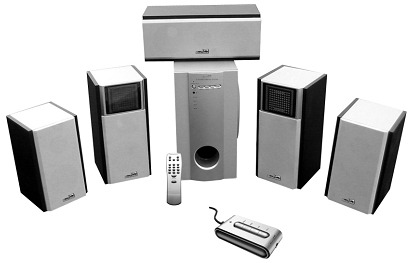 [via Gizmodo]