Blumoo: mobile entertainment system and music control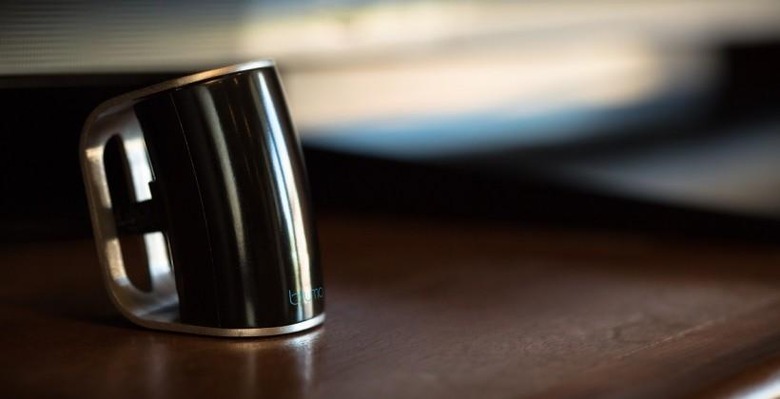 Blumoo, a device that works like a universal remote for home entertainment devices, began life around this time last year as an Indiegogo campaign. Fast-forward 12 months, and the company behind it — Flyover Innovations — has officially launched the product for increasingly-connected consumers.
The Blumoo device is equipped with an IR transmitter, which allows it to communicate with cable boxes, televisions, Blu-ray players, and similar home entertainment devices (more than 200,000 models). There is also Bluetooth and a receiver for streaming music from one's mobile device.
The universal remote aspect of the device is the most interesting feature, working in conjunction with a connected handset or tablet that serves as a remote control for whatever devices you setup with Blumoo. With this setup, devices can be controlled from a different room, unlike regular remotes.
The Blumoo is now available and is priced at $129.99 USD, coming with the "pod" HomeBase and an audio cable. Only the iPhone app is available at this point, limiting Blumoo to iPhone and iPad users, but an Android app is in the works.
VIA: Digital Trends