Unboxing the Parrot Bluetooth Wireless Speakers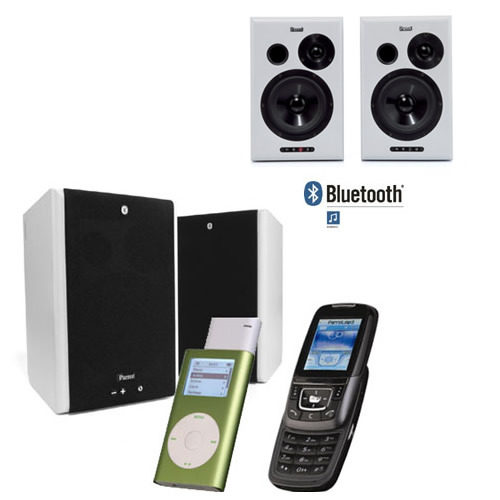 It's your music is on the go with these hip Bluetooth Wireless Speakers. The 60 watt cabinet speakers can be networked with any device in your home including your phone, mp3 player(s), PDAs, PC, laptop, or any Bluetooth enabled device that streams audio. These speakers are a quick fix for those who hate wires everywhere and those who love to boast about their new ringtones.
The white-lacquered will match your decor and they're not too bulky so they should fit comfortably under a desk or hidden near a wall. The Bluetooth speakers also include EDR for up to 3Mbps and it can also support the A2DP and AVRCP format. When these wireless speakers were created they put thought into it by including a RCA line-in input for devices that lack Bluetooth technology. The specifics on sound quality are a bit sketchy but each speaker contains a built-in digital two-channel Class-D amplifier so it doesn't sound like a car wreck.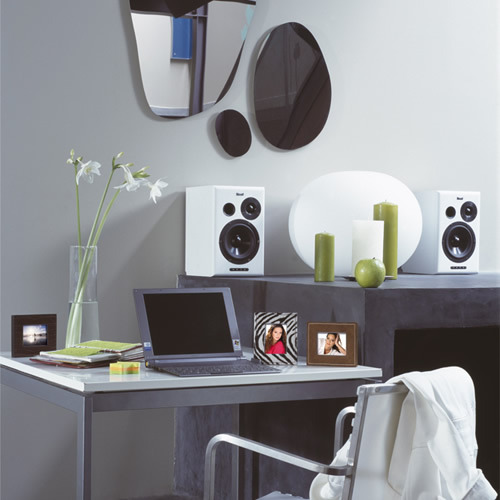 As you can see, the Bluetooth Wireless Speakers are a great addition to your college dorm room, office, or just about any setting. Add a Bluetooth device to your iPod and you can host parties from your wireless iPod in a flash. There are many Bluetooth devices that promise high quality sound but I say, "give these a try" and see how they sound.
Price: $467.91