Bluetooth used to estimate travel times in Calgary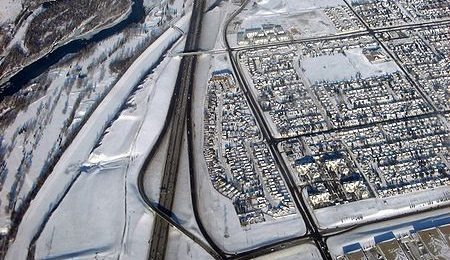 In Calgary, Canada, Bluetooth technology is being utilized to estimate travel times to various spots on Deerfoot Trail, a section of the Queen Elizabeth II Highway. The 31-mile freeway now boasts the Travel Time Information System, which was launched on Monday. With the system, drivers are presented with duration estimates to various points via overhead displays.
The system utilizes a total of 15 Bluetooth sensors between Anderson Road and Airport trail. The sensors monitor passing Bluetooth signals, which are encrypted for privacy reasons. The system is designed to filter out non-relevant Bluetooth signals, such as one that might be detected from a pedestrian, which would provide false speed data.
The estimated travel times are then displayed on a total of seven display boards that are set up along the spanse of road. Calgary is one of the first locations in Canada to utilize the Bluetooth-based travel time system. The platform itself is relatively new, having only been available for the last couple years. For now, travel times are only being estimated between 6:30AM and 6:30PM during weekdays, giving officials ample time to test the system.
The City of Calgary's Roads Traffic's Manager Gord Elenko offered this statement. "Now we can deliver accurate information about travel times directly to drivers during their commute. Drivers will be able to make informed route planning choices in real time. We believe it will eventually help reduce congestion and decrease driver frustration."
[via CTV News]