Bluetooth LE Audio official - and the uses will surprise you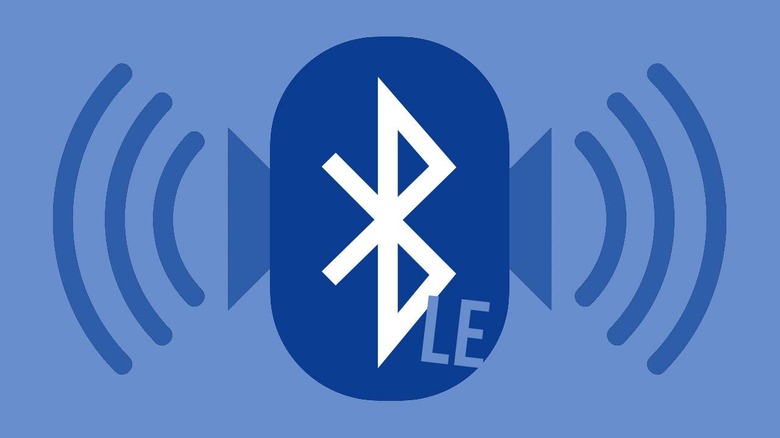 As we enter into 2020, the Bluetooth Special Interest Group is announcing a new specification for audio over Bluetooth. Just as we have devices that can leverage Bluetooth Low Energy (LE), we'll soon see audio devices that use Bluetooth LE Audio. It sounds like it'll be some time yet before we hear more about Bluetooth LE Audio, but at CES this year, the Bluetooth SIG is outlining a couple of potential applications for the spec.
Specifically, Bluetooth SIG says that LE Audio will support multi-stream audio, which will "enable the transmission of multiple, independent, synchronized audio streams between an audio source device, such as a smartphone, and one or more audio sink devices." So, for instance, Bluetooth LE Audio may help improve sound quality in wireless earbuds by boosting their stereo capabilities.
Another perk to Bluetooth LE Audio will be broadcast audio, which will allow a source to stream to an unlimited number of devices and allow for either personal or location-based audio sharing. Personal audio sharing is pretty self-explanatory, as it would let individuals share audio with other people in their immediate vicinity. Location-based audio sharing seems to be more the domain of businesses; one of the use cases Bluetooth SIG suggests is letting users connect to otherwise silent TVs in public spaces to hear the audio streams from them.
Perhaps the most noteworthy application for Bluetooth LE Audio will be in the hearing aid space. Bluetooth SIG says that LE Audio will widen the door for Bluetooth-based hearing aids. We've seen some hearing aids equipped with Bluetooth before, but Bluetooth SIG says that LE Audio with officially support them.
Bluetooth SIG says that LE Audio will be built on the Low Complexity Communication Codec, or LC3 for short. Not only will LC3 improve audio quality over the SBC codec that's used by Bluetooth Classic Audio, but it does that while lowering the bandwidth as well, so it sounds like this could be an across-the-board improvement. Increased battery life is never a bad thing, and the codec could allow developers to create wireless devices with smaller batteries while not necessarily losing battery life compared to Classic Audio devices.
Bluetooth Classic Audio isn't going anywhere after the launch of Bluetooth LE Audio. Bluetooth SIG says that both operation modes will be supported after LE Audio arrives on the scene, so developers will have a choice regarding which they want to implement. Don't expect to see devices leveraging Bluetooth LE Audio right away, as Bluetooth SIG plans to release its specifications throughout the first half of the year. We'll keep an ear to the ground for more, so stay tuned.