Bluetooth cassette tape drags your retro ride up to date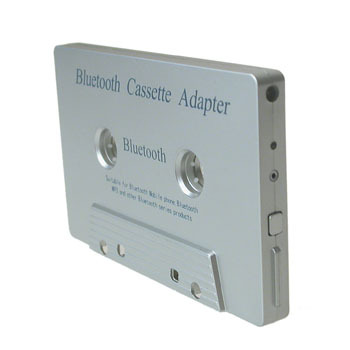 I'm not sure why, but this Flexii Bluetooth cassette adapter really pleases me somehow. Designed to make streaming music through a car stereo straightforward even if your ride only has a tape deck, it uses the A2DP profile to take a stereo stream from your PMP or cellphone and squirt it out of the car's speakers. The rechargeable battery lasts up to 5hrs of playback (or 120hrs standby).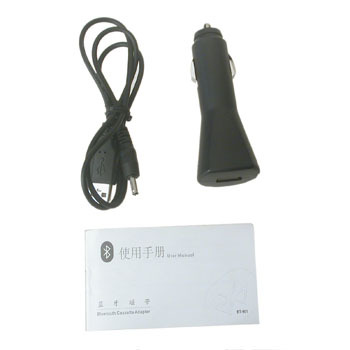 Unfortunately there doesn't appear to be a way to manage playback from the tape deck's controls – it's a case of hit play and then skip tracks from your PMP – and while it would make for an instant hands-free kit there's no separate microphone so you'll still need to have your cellphone close at hand. Maximum range is 10m and it takes up to 2hrs to recharge from the included car adapter. Looking through the specs, it isn't clear whether you can pair with more than one device at a time, which is a shame.
You could argue that the number of tape decks is dramatically decreasing, but there are plenty of old cars on the road whose owners don't want to upgrade. Add in the number of home HiFi users who want something straightforward (and portable) and there's quite a little market there. Plus there are geeks like me, who smile at the idea of Bluetooth in an old fashioned casing.
The Flexii Bluetooth Cassette Adaptor is available now, priced at $39.99.
[via OhGizmo!]