BlueStacks GamePop Mini aims to pick up where original console left off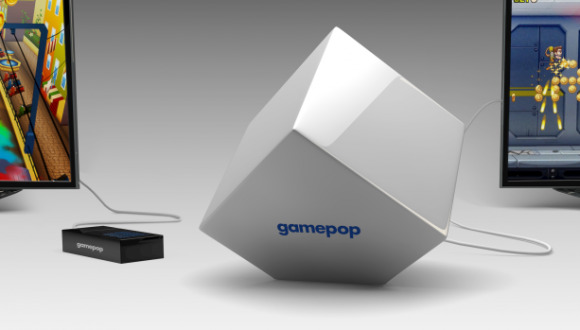 When a company such as BlueStacks introduces a product with a non-traditional pricing structure (like the one we're seeing with their gaming console "GamePop"), it's not the easiest thing in the world for the general public to accept. "You're giving me a piece of hardware free, but it doesn't do anything unless I pay a subscription fee?" This bit of bafflement was given a re-up today with the second machine in the GamePop series of devices (before the first hits the market, mind you).
So you've got the GamePop console that will cost you a cool $129 down and a subscription fee of $7 a month. Then you've got another device that's smaller – called GamePop Mini – that's "free" just so long as you agree to pay the per-month subscription fee for 12 months. Then it gets confusing: the original GamePop console is also "free" at the moment (in a limited-time offer before it's general sale begins).
The GamePop is also physically larger than the GamePop Mini and the Mini includes a $25 re-stocking fee if the user decides they're not enjoying it as much as they assumed they would when they "purchased" it inside the first 12 months.
The other physical differences between these machines will be revealed soon as well – there's got to be a reason outside aesthetics that one of these machines is vastly larger than the other, and we're assuming it has a bit to do with processor power.
While the original GamePop console went on pre-sale back on May 9th through their official GamePop.TV portal, their special "free" introductory pricing structure ends on the 30th of June. Then, imagine that, the GamePop Mini goes on pre-sale on July 1st – and it'll be appearing on doorsteps "this winter."