Bluesmart shuts down: Why, when, and your warranty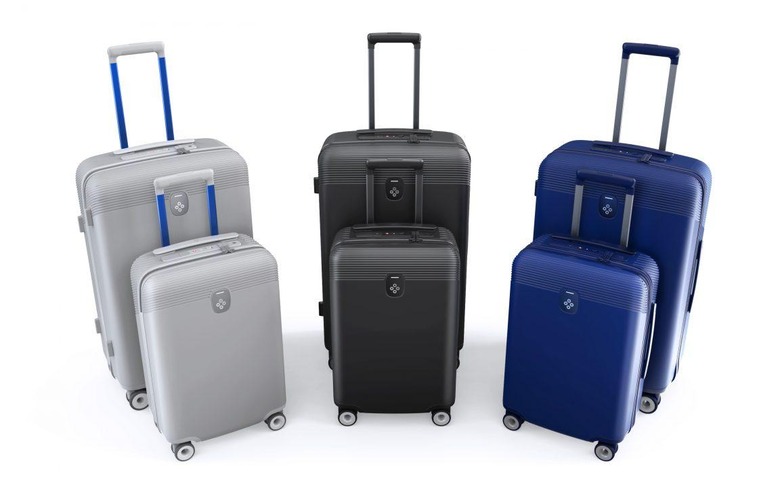 Late last year, many major airlines decided to ban smart bags that use non-removable lithium ion batteries. While there are some exceptions to that rule – for instance, you can still check a bag with a removable battery (as long as you remove the battery first) – it was clear that this would have an adverse effect on many smart luggage manufacturers. One of those manufacturers, Bluesmart, announced that it's going out of business today.
In a statement today, Bluesmart says that these new rules have "put our company in an irreverisbly difficult financial and business situation." The company said that even though it has been exploring ways to pivot its core business and continue operating, in the end, it decided that it's no longer able to keep the lights on with these restrictions in place.
Bluesmart has been on the scene for a few years now, crafting battery-powered luggage that can do all sorts of things. Outfitting its bags with GPS tracking, Bluesmart attempted to make lost luggage a thing of the past. The company's luggage could even charge your phone a few times over, giving you that ever-important juice at times when there wasn't an accessible outlet around. Since the functionality of these bags was built around non-removable lithium ion batteries, its no surprise that Bluesmart's business has suffered with these bans.
So, what does this mean for customers? Bluesmart put together a bullet list of important information in today's announcement, and it doesn't sound good. The company will stop manufacturing and selling products immediately and, perhaps most importantly, the bags that are still available at retail or online are "no longer supported or warrantied in any way." Bluesmart's servers and apps will continue to be supported for a few months, but the company does warn that functionality will be reduced as time goes on.
If you recently purchased a Bluesmart bag, it's important to know that as of today, your warranty is void. Similarly, Bluesmart is no longer refunding or accepting returns for products it sold, and it sounds like replacements won't be offered for defective products either.
If you have a claim against the company – including those of you who have backed one of Bluesmart's crowdfunding campaign but haven't received a product yet – you can file one at the Proof of Claims page for Bluesmart. If you'd like to keep using your Bluesmart Series 2 bag, the company has put together a quick tutorial on how to remove the battery before you check your luggage, though that obviously removes the smart functionality of these products.
In the end, it isn't all bad news, as Bluesmart has found a buyer for its intangible assets in Travelpro. What Travelpro will do with these assets is anyone's guess, as it probably won't be using it to make smart luggage any time soon.