BlueAnt unveils new Q2 Platinum Bluetooth headset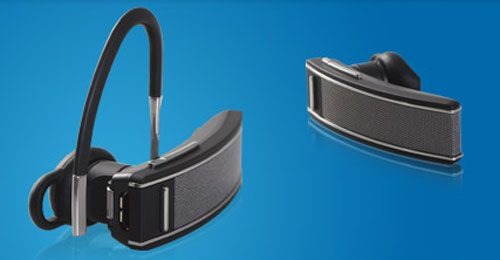 If you are giving someone a new smartphone this holiday season or if you are getting a new mobile device you may need a new Bluetooth headset to go with it. BlueAnt has announced a new offering just in time for holiday giving called the Q2 Platinum.
BlueAnt claims that the new headset is the best sounding BT headset ever. That is certainly a lofty claim, but the thing has some nice features. It offers voice control with a smooth voice and loud audio. If you have ever used one of those headsets with a voice that sounds like an old Speak and Spell, you know that a smooth voice makes using the things easier.
The headset can announce a caller name and has dual mics with voice isolation tech and Special Wind Armor Technology. Other features include SMS readout on compatible handsets, A2DP audio streaming, the ability to connect to two mobile devices at one time and upgradable firmware. BlueAnt claims the headset is good for five hours of talk time and 100 hours on standby. The device will ship soon for $129.99.