BlueAnt S4 Car Speakerphone Hands On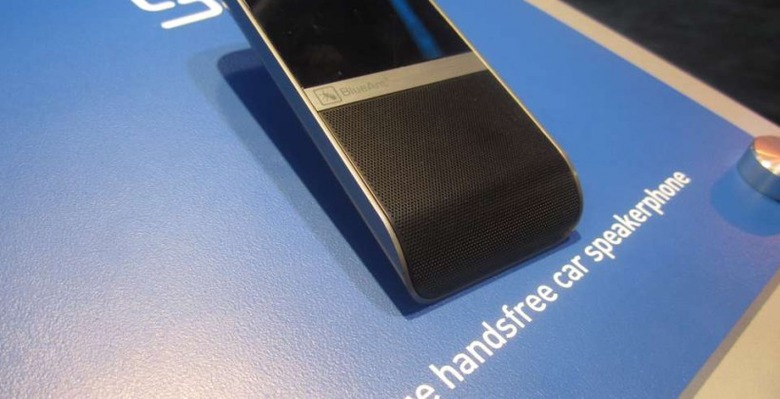 Having one car speakerphone isn't enough for BlueAnt. No, they've got to have options. That's where the S4 "true handsfree" voice controlled car speakerphone comes in. Shown off at the company's booth on the showroom floor at this year's Consumer Electronics Show in Las Vegas, the S4 is a bit more of a streamlined device.
The S4, much like the S3, is a voice-activated device that makes it easier for drivers to focus on driving, instead of having to worry about their phone. The S4 will also be able to call out who is calling, along with being able to read out text messages aloud. You will be able to listen to music, podcasts, or even turn-by-turn navigation from a GPS application.
What separates the two devices is the S4's Microsoft BING integration, which gives the speakerphone a leg up with the ability to read out information. Bluetooth connectivity makes it easy for users to connect the S4 to an appropriate device.