BlueAnt Ribbon music streaming device debuts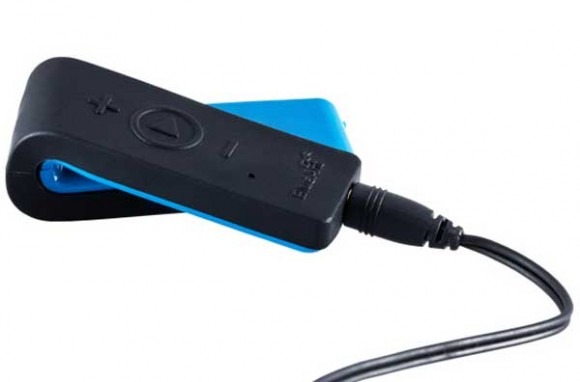 BlueAnt has been in the Bluetooth market for a long time making products ranging from wireless portable speakers to Bluetooth headsets for smartphone use. The company has announced a new product designed specifically for streaming Bluetooth music called the Ribbon. The Ribbon is designed to clip onto the user's clothing and features a "twist and go" design.
The device allows users to stream music from any Bluetooth enabled smartphone. The Ribbon can also be connected to a speaker dock or stereo system to allow streaming from the iPhone or other smartphones to a home audio system. BlueAnt is trying to position the device as an option for users who plan upgrade to the iPhone 5 that is rumored to have a new docking connector, rendering existing speaker docks obsolete.
The Ribbon ships with a 3.5 mm cable that plugs into the speaker jack on any non-Bluetooth speaker system. The device can also be used a car that has a 3.5 mm auxiliary input allowing users to stream music from your smartphone to the car stereo. The device can also receive streaming audio from other applications, such as GPS navigation directions.
Users can also make and receive calls on using the Ribbon, and it allows users to pause, play, and control audio tracks. BlueAnt promises that the audio quality is near CD and the Ribbon ships with earphones. The device allows access to Siri and Google Voice Actions with a double tap, and the rechargeable battery is good for six hours of use per charge. The Ribbon will launch in October for $69.99.