BlueAnt Q2 Bluetooth Voice Controlled Headset Hands-On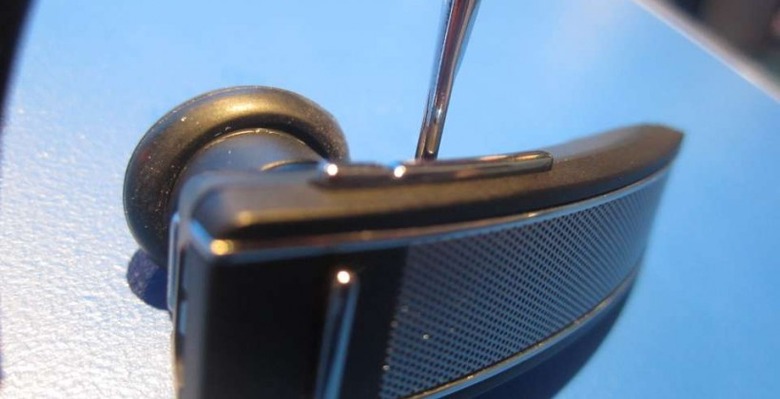 CES is just about wrapping up and we stopped by the BlueAnt booth to see what they have planned for 2011. BlueAnt always impresses, and it looks like their 2011 lineup will be no different bringing many new Bluetooth products to market. The first set we got to test was the Q2 Platinum which is the new finish for the Q2.
The headset was very durable and had an adequate amount of weight to it, without being too heavy, of course. The audio was crystal clear, and even on the showroom floor we could hear the other end of the conversation. Features include the ability to read out text messages if your device is supported, caller name announcement, and wind suppression up to 22mph with Wind Armour Technology.
The headsets are not only for calling. They will allow you to listen to audio from music, podcasts and mobile GPS turn-by-turn directions proving them to be an ultra-versitile headset. Available now, the Q2 retails for around $69.99.