BlueAnt Pump HD Sportsbuds promise audiophile quality for athletes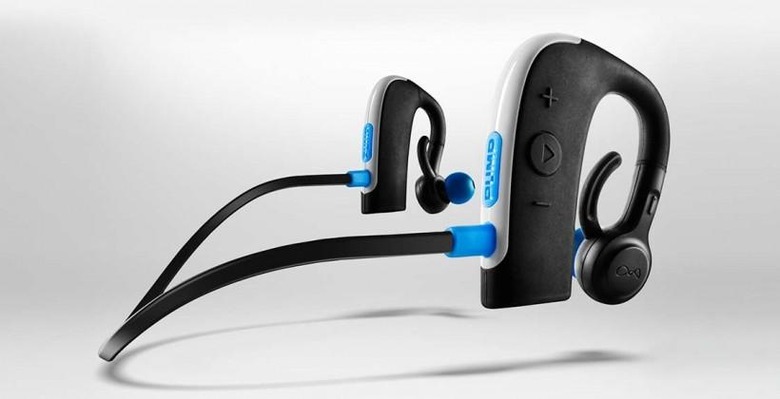 BlueAnt has introduced its latest audio offering, the Pump HD Sportsbuds aimed at athletes and fitness enthusiasts. With the earbuds comes Bluetooth connectivity and the promise of audiophile-grade audio quality, as well as different color options to match a personal style and various degrees of ruggedness to handle the impact of strenuous activity.
The earbuds have a thin wrap-around strap that goes behind the wearer's head, and offers a connectivity range up to 100-feet, allowing the audio device to be placed in a stagnant location where it will arguably be safer than when attached to an armband or placed in a pocket. BlueAnt hails it as offering SecureFit, which keeps the headphones in place despite running or other bouncing around.
As mentioned, the Pump HD Sportsbuds are rugged enough to handle the conditions activity and sports pose, such as higher-than-average moisture and excessive jostling. BlueAnt says its product is IP67 rated, the only Bluetooth headphones of its kind, meaning it can handle dust and debris, as well as exposure to sweat and water.
Rounding it all out is the audio quality, which BlueAnt says "can only be compared to leading wired solutions." The Pump earbuds are said to offering "rich bass, smooth mids, vibrant highs", doing so on the maker's Energize HD, an "audio formula". The earbuds are being sold through the Apple Store, and are priced at $129 USD.
SOURCE: BlueAnt