Blue Origin's next rocket launch will crash in order to study results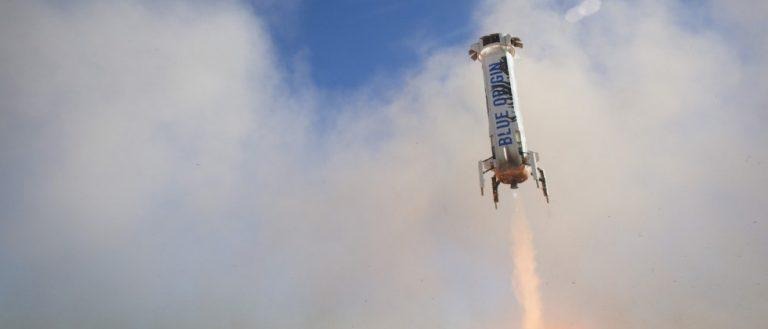 The Blue Origin spaceflight agency has successfully launched and landed its reusable New Shepard rocket three times now, an impressive record on its own. But if the goal is consumer space flights, they need to know how to prepare for and deal with situations where things don't go perfectly. That's why their next flight will see the empty crew capsule intentionally crash-land, owner and Amazon CEO Jeff Bezos has revealed.
During Blue Origin's previous launches, the crew capsule sits atop the rocket as they lift off. Once they reach a certain altitude, they separate, and the rocket makes an upright landing on solid ground while the capsule drifts back to Earth with the use of parachutes.
The next flight, however, will involve a parachute failure. Bezos writes:
"On this upcoming mission we also plan to stress the crew capsule by landing with an intentionally failed parachute, demonstrating our ability to safely handle that failure scenario. It promises to be an exciting demonstration."
An exact date for this flight hasn't been scheduled yet, but Blue Origin will need to conduct many more tests if it wants to meet its goal of offering tourist flights to space in 2018. The capsule is designed to hold up to six passengers, and while they won't go into actual orbit, they will experience four minutes weightlessness, Blue Origin says, before returning to Earth's surface.
Bezos noted that in addition to the failed parachute test, the next New Shepard launch will also see "additional maneuvers" involving both the crew capsule and rocket booster, so Blue Origin can better study their flight behavior. "Each successive mission affords us the opportunity to learn and improve our vehicles and their modeling."
SOURCE The Verge