Blue Origin will launch nine NASA-sponsored tech payloads on Tuesday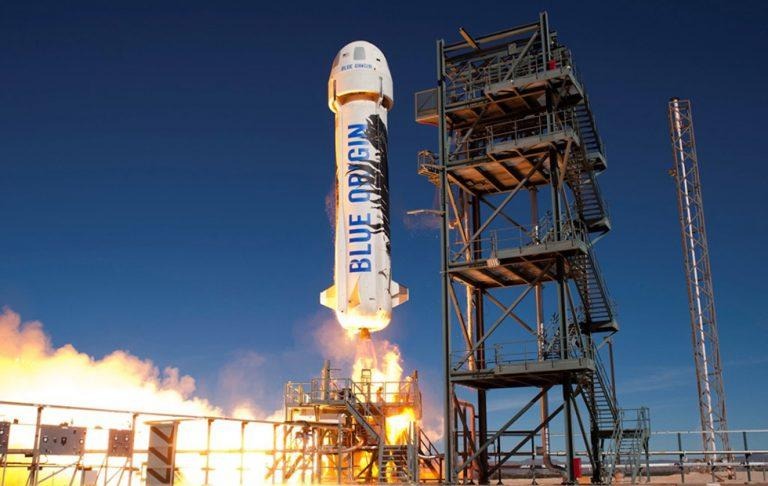 NASA has tapped Jeff Bezos' Blue Origin to launch nine of its sponsored technology payloads into space. The launch will take place using the private space company's New Shepard rocket, the agency said in a statement today, with the launch taking place "no earlier than December 18 at 8:30AM CST." The company plans to broadcast the New Shepard launch live on its NASA TV platform.
If all goes as planned, Blue Origin's rocket will send nine technology payloads sponsored by NASA into space tomorrow morning. The payloads come from a variety of institutions, including Johns Hopkins, NASA's Goddard Space Flight Center, the Johnson Space Center, Controlled Dynamics Inc., Purdue University, and others.
Blue Origin has already conducted two suborbital flights with NASA-sponsored payloads on board; this will be its first full mission delivering payloads to space for the agency, however. Included experiments include one that simulates dust particle disturbance in space, another that tests a way for gauging remaining fuel in space, and more.
Many of these experiments have been tested in space before, and some of them have been tested in space more than once. Additional flights provide researchers with more data for refining the technology and validating existing data, though, helping mature the technology into its final form.
Talking about the launch is NASA's campaign manager Ryan Dibley, who said:
This flight is focused on the nine technologies from government, academia and industry. NASA is thrilled to have established flight providers and partners supporting new technology development with wide applications.