Blue Origin scores NASA partnership for delivering new technologies to space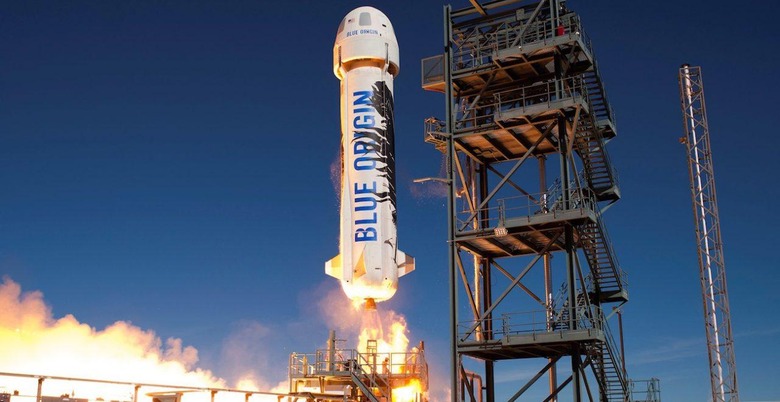 SpaceX has already been working with NASA for some time, with the private space agency delivering supplies to the ISS with its reusable rockets, but now rival Blue Origin has landed a similar partnership. The Jeff Bezos-owned space tourism company is now approved for helping NASA deliver new technologies to the edge space for testing. This will be done with Blue Origin's similarly reusable New Shepard rocket, which is capable of reaching suborbital heights.
NASA explains that the partnership with Blue Origin is part of its Flight Opportunities Program, which includes other space tourism companies like Virgin Galactic and World View Enterprises. The program involves using commercial vehicles to transport and testing new technologies in space and microgravity environments.
New Shepard is designed to one day take passengers to the edge of space in a small capsule, while the rocket stage detaches and returns to Earth to land in an upright position. The capsule, meanwhile, will give passengers a few minutes of weightlessness before it drifts back to Earth with parachutes.
It's these same few minutes of microgravity that will be utilized to test new technologies and conduct experiments. At some point down the road, once Blue Origin is carrying out manned flights, it will allow researchers to go along for the ride as well, offering the opportunity for hand-on experiments.
SOURCE: NASA