Blue Microphones outs iOS Spark Digital and Mikey Digital mics, plus intelligent Tiki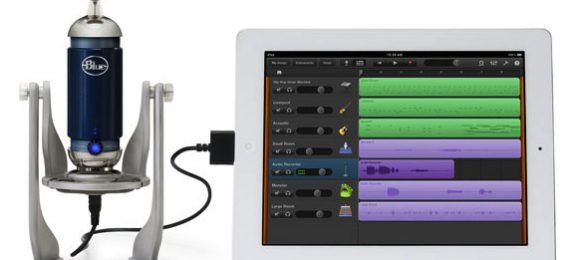 Blue Microphones has outed its CES range, a trio of mics targeting both computer musicians and – thanks to iOS device compatibility – Garageband musicians. The Spark Digital leads the range, a USB and iPad compatible studio-grade condenser microphone suitable for vocals, drums, guitars, piano, speech, location recording and other uses, with a zero-latency headphone output, volume/gain control and its analog predecessor's "Focus" control.
With Focus turned off, Blue Microphones says, you can expect "crisp, powerful audio with enhanced low frequency sensitivity for recordings with greater impact and definition." Turn it on, and you get"greater clarity and detail for a tighter, more focused sound." The company throws in a desk stand and anti-shock mount, along with a Y-cable for headphone monitoring, plus a 25GB cloud account for its Spark Digital editing tools.
Slightly more affordable, the Mikey Digital targets iPhone, iPad and iPod touch only, a posable mic plugging directly into the dock connector and pairing two custom-tuned condenser capsules for audio input in Garageband, the camcorder app and other software. Automatic and manual gain, an LED clipping indicator and 3.5mm aux-in, as well as a USB pass-through for charging, round out the main specs today, though Blue is keen to point out that the Mikey Digital is firmware-upgradable for new abilities down the line.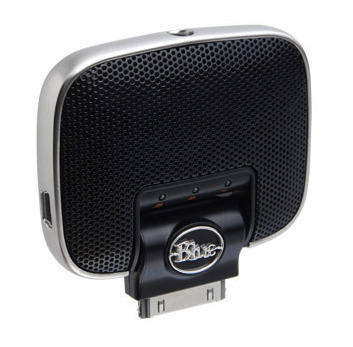 Finally, the Tiki is a USB-only microphone, said to be the first such USB model to "mimic the intelligence of human hearing by focusing on desired sounds, minimizing background noise and knowing when to mute altogether." An array of noise cancellation and isolation tech – switchable between Intelligent Speech Mode and Natural Recording Mode – promises to highlight only the audio you really want, meaning keyboard sounds aren't captured during conference calls, and background noise doesn't interrupt your guitar solo. There's a bundled docking station too.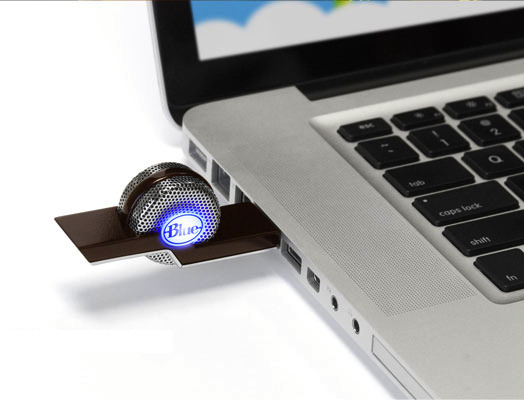 The Blue Microphones Tiki will be priced at $59, the Spark Digital at $199, while Mikey Digital will be $99. All are listed as "coming soon."