Blue Coral Galaxy S7 Edge Confirmed For US Release [Updated]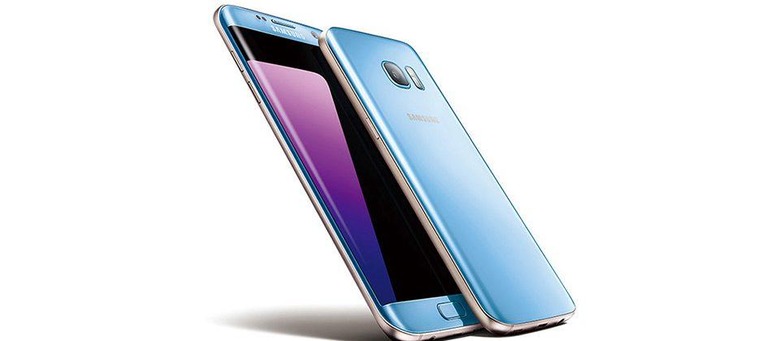 Well that was quick: after announcing the Galaxy S7 Edge in Blue Coral for Singapore, Samsung has confirmed its release in the US. This confirmation comes just a few days after the new variant was originally announced. Even better is that the Coral Blue model, which brings the Galaxy S7 Edge up to six color options, is launching today in regions around the world.
In its announcement, Samsung is a little unclear when it comes to which regions are getting the phone today. The company says that it's launching in "selected markets around the globe," and that carriers in those markets will have more specific details. We've reached out to Samsung to see if it can confirm that the Coral Blue S7 Edge is indeed launching in the US today, and will update this post if we hear back.
Whether the launch is today or sometime down the road, we at least have confirmation that it's coming to the US at some point. From a hardware standpoint, nothing is changing here. You'll get the same 5.5-inch display, the same dual pixel camera, and the same IP68 dust and water resistance.
The Coral Blue Galaxy S7 Edge seems to be taking the place of the botched Galaxy Note 7. Samsung's well-documented issues with the Note 7 persisted through a total of two recalls before the company finally pulled the plug on the device. While the Galaxy S7 Edge may not be perfect replacement for folks looking for S Pen functionality, at least the Blue Coral scheme gets us a little closer to the Note 7 aesthetically.
In checking all four of the major carriers' sites, none of them seem to have this Coral Blue Galaxy S7 Edge just yet. There's the possibility that these carriers will make their own announcements for the device, so we'll keep an eye out for those. We'll have more information as it becomes available, so stay tuned.
Update: A Samsung rep has confirmed to SlashGear that the Blue Coral Galaxy S7 Edge will indeed be coming to the US. The representative wasn't able to talk specifics about release, but said the new variant "will be available prior to the new year at major US wireless providers."
VIA: TechTimes
SOURCE: Samsung