BLU Win HD LTE shows up at MS Store, ready for Windows 10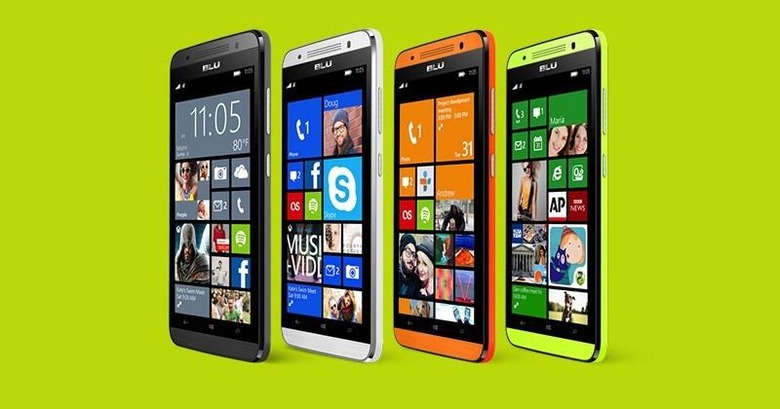 Florida-based BLU Products might be more known for its budget Android smartphones, but it does have a few Windows Phones on its shelves. One of those, the BLU Win HD, silently got a much needed upgrade. Appearing at Microsoft's Store, the Win HD LTE brings more than just new LTE connectivity. It also bears a more powerful processor but still with a lovable budget price tag. And though it only runs Windows Phone 8.1, it comes with the promise of Windows 10 once the latter starts rolling out.
Even with the growing ubiquity of LTE connections, budget phones supporting the network technology are still quite few and far in between. That's why when such a Windows phone gets an LTE makeover, it is reason to take a second look. From the outside, the Win HD LTE looks no different from last year's non-LTE model. It still has that 5-inch IPS HD screen from which it gets its name. The design still calls to mind one of HTC's own mid-range Android phones.
Inside, however, there has been a slight shift. Aside from the LTE compatibility, BLU also changed the processor, from last year's Snapdragon 200 to a shiny new 64-bit quad-core Qualcomm Snapdragon 410. The rest of the specs, however, remain the same, including the 1 GB RAM, 8 GB internal memory, 8 megapixel rear camera and a 2 megapixel front shooter. The phone also supports Dual SIM cards.
Of course, the phone ships with Windows Phone 8.1 running on top, but, when the Windows 10 update comes, it will be able to switch to that, making it one of the promised few outside the Lumia line to get the latest version of Windows for phones.
The BLU Win HD LTE comes unlocked and carries a price tag of $199. Four color options are available but only Black and Yellow are ready now, with White and Orange still marked as coming soon.
SOURCE: Microsoft Store
VIA: GSMArena