BLU VIVO XI+ gets its own Android 9 Pie beta program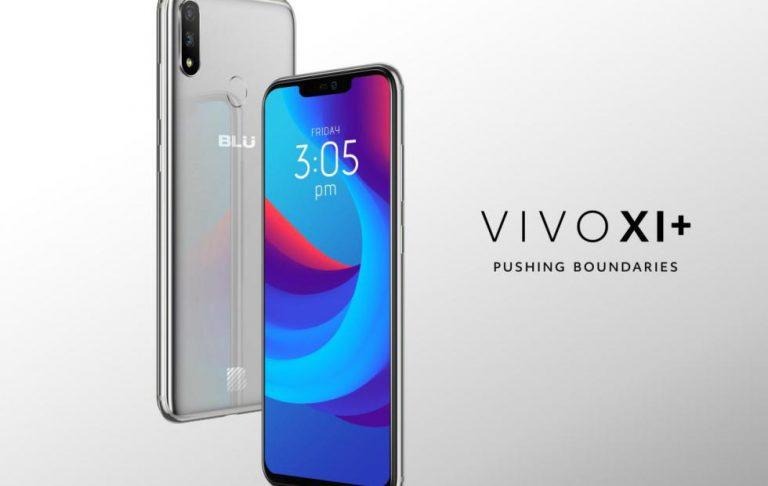 BLU Products was one of the more prolific makers of wallet-friendly Android phones but the Miami-based company has recently fallen eerily silent. One reason was its self-imposed reduction of smartphones to focus on quality over quantity. The other may have been to let its privacy and software scandals cool down a bit before making big splashes again. It's not a big splash but it could be a step in the right direction as BLU announces an Android 9.0 Pie Beta Program for its most recent flagship, the VIVO XI+.
We're almost half a year away from the next Android version so having a beta program for a months-old release is almost odd. Then again, given its recent history with broken updates, it might be more reassuring to see it being more careful with such a big chance.
The BLU VIVO XI+ is your typical BLU Products flagship, which practically means a mid-range phone bordering on the high-end. It ran on the then latest MediaTek Helio P60 and came with 6 GB of RAM and 128 GB of internal storage. The 6.2-inch screen no only had a Full HD+ 2246x1080 resolution but, also for the first time in BLU's phones, a notch.
Considering the phone launched way back in August 2018, you'd think BLU would already have Android Pie ready soon. Then again, it did promise the update would arrive end of Q1 2019, giving it plenty of wiggle room for errors and testing.
ATTENTION BLU FANS!

The Android P Beta Update is now available for your BLU VIVO XI+. Please click on the link to sign up!https://t.co/uYODCExBMP#BLU #NEWBLU #AndroidP #BLUUpdate #VIVOXI+ #AvailableNow #BoldLikeUs #GoForBold #BeBold pic.twitter.com/zJ7HASkDnq

— BLU Products (@BLU_Products) January 10, 2019
It is, perhaps, more remarkable that the company is doing such a beta program at all. To its credit, it does speak well of BLU's commitment to improve not just its software updates but also its credibility. Whether or not it will let pass some spyware again, however, is something we'll have to wait for and see.