BLU VIVO X Brings Four Cameras To The Mid-Range Table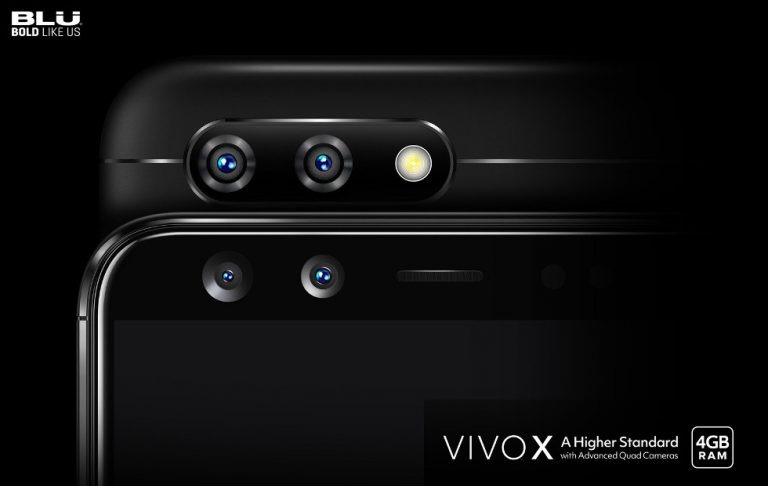 We may receive a commission on purchases made from links.
Two heads are better than one, as they say, but why stop there? That is the line of thinking that BLU is citing for its latest VIVO X smartphone. And it isn't referring to the figurative head of the phone, a.k.a. the CPU. That's pretty much unimpressive here. In fact, most of the VIVO X will probably sound unimpressive. It's real claim to fame will be its two dual cameras, front and back, that try to make the VIVO X a bit more interesting and worth its relatively low price.
Quad (dual dual) cameras seem to be one of this year's trends, though the revolution is coming from the middle tiers than the premium levels. Two cameras on the back are pretty much common by now, but two cameras on the front bring a feature that has quickly gained popularity: bokeh, a.k.a. portrait mode. Of course, it's possible to get that feature even with just one camera but, as they say, two is better than one.
The BLU VIVO X boasts of a dual front camera setup that includes a whopping 20 megapixel Sony IMX376 1/2.8-inch sensor with an aperture of f/2.0. This paired with an 8 megapixel 120-degree wide angle lens to allow for real-time bokeh effects, panorama selfie modes, and higher depths of field. In contrast, the dual main cameras sound almost boring, with a 13 megapixel 1/3-inch sensor with f/2.0 5P lens and a 5 megapixel depth sensor.
The rest of the smartphone might sound almost mediocre or normal at best. It runs on a MediaTek Helio P25 from the chip maker's mid-range line, comes with 4 GB of RAM and 64 GB of internal storage, and is powered by an admittedly generous 4,010 mAh battery. The biggest disappointment, however, will be the screen. Though large at 6.0 inches, its resolution only reaches 1440x720. At least it comes in the fashionable 18:9 format.
At $249, the BLU VIVO X feels like you're mostly paying for those cameras, which might indeed be a big deal for mobile photographers on a tight budget. The smartphone still runs on Android 7.0 Nougat and hopefully doesn't have any of the controversial firmware which dragged BLU Products' reputation down the drain.