BLU Studio 7.0 tablet is a smartphone in disguise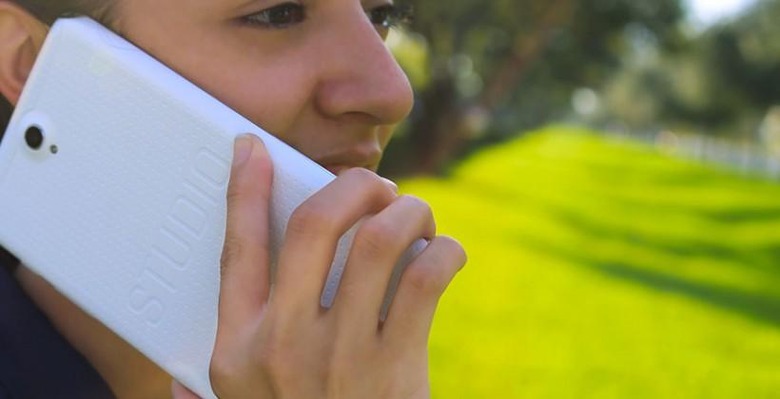 Why carry two devices when you can just have one? That is the rhetorical question that BLU Products wants you to ask yourself when trying to consider why you would want to invest on a BLU Studio 7.0, which is, for all intents and purposes, a 7.0-inch smartphone. Yes, that is practically the smallest tablet size in the market, but with added functionality not just for mobile data but for actually making phone calls. Two devices for the price of one, and maybe the price of a bit of self-respect.
Let's face it. Using this as a phone, at least without earphones or a bluetooth headset, will not be a pretty sight. Phablets have not been the most welcome device line and it is only recently with the iPhone 6 Plus did the category see its vindication. But even then, a 7.0-inch screen really pushes the limits of your hands.
That size is probably the most notable thing about the BLU Studio 7.0. In true BLU Products fashion, this phablet bears specs that are design to be budget friendly rather than exceptional. There is a 1.3 GHz dual-core processor, for example, paired with a Mali 400 graphics chip. Our guess, it's a MediaTek. There is only 1 GB of RAM and 8 GB of internal storage, the latter expandable up to 64 GB with the usual microSD card. That 7.0-inch screen doesn't even reach 720p resolution, stuck at 1024x600. There are at least two cameras on the tablet, a 5 megapixel one at the back and a 2 megapixel for video chats.
So who would want to buy something like this? Aside from people on a very tight budget, those who do buy into the spiel of a 2-in-1 mobile gadget. All things considering, if you are of that inclination, this gigantic smartphone might be your best bet, considering there are very few of them around. Samsung, whose first Android tablet was actually a similar 7-inch smartphone, does, in fact, have a better option in the new Galaxy W, except it's available so far only in Korea. The BLU Studio 7.0, on the other hand, can be bought from retailers such as Amazon for only $150.
SOURCE: BLU Products