BLU Studio 7.0 LTE is one of a phone as large as your tablet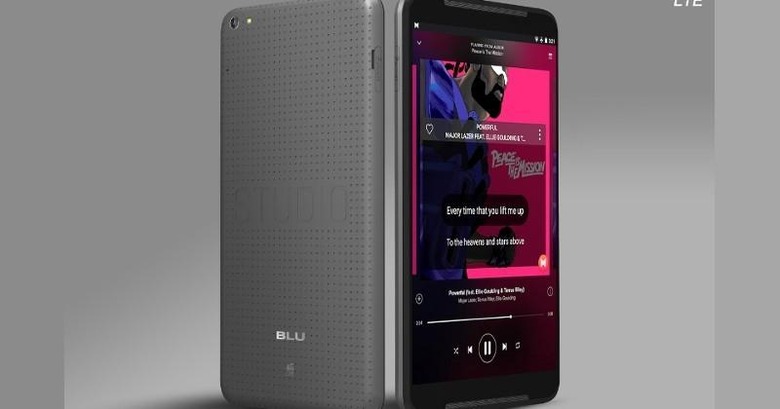 Some might think that the BLU Studio 7.0 LTE is one of those things that give the word "phablet" a bad name. Not that it has a good name to begin with. The large-sized phone, and indeed BLU Products reallyThewants you to see it as a phone, is really as large as the smallest tablet in the market. Even bigger if you think there are 6-inch tablets. The advantage is that you really have a 2-in-1 device. The disadvantage, you'll probably want to have headphones always with you, ready to take a call at a moment's notice.
To be fair, smartphones of this size have existed as long as there have been Android tablets. Even before Google even actually acknowledged, let alone allowed, Android on tablets, Samsung came out with the first Galaxy Tab, a tablet that you could use as a phone. But while that ability was almost just a side effect, in the Studio 7.0 LTE's case,and some more recent Samsung slabs, they really are meant to be used as smartphones. They just happen to be gigantic in comparison.
Size is probably the only big thing here. The BLU Stuido 7.0 LTE runs on a Qualcomm Snapdragon 410, one of the chip maker's entry-level chips, with 1 GB of RAM. Storage is only 16 GB, which BLU says you can easily fill with selfies. Not that you might want to, given the 2 megapixel front camera. On the back, you have an 8 megapixel shooter with auto focus. As for that 7.0-inch screen? Shouldn't be surprised it's 720p only. It runs Android 5.1 out of the box, with no word on Android 6.0. As the name suggests, it supports 4G LTE, it is a phone after all, but only on GSM networks like T-Mobile and AT&T.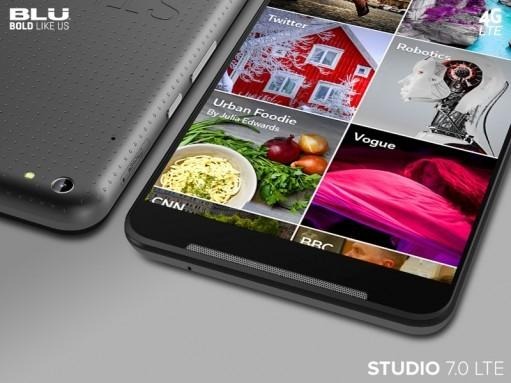 Aside from the size, the design of the BLU Studio 7.0 LTE might also be contentious. BLU is proud of its premium design, which includes a perforated pattern design on the back. Yes, it's that band-aid look that earned Samsung a lot of flack for the Galaxy S5. Different strokes, or patterns, for different folks.
Perhaps one silver lining is BLU's traditionally low, low prices. Here, the Studio 7.0 LTE costs only $199, plenty cheap for a tablet. Er, smartphone. It is available unlocked from Amazon, where buyers can choose from Midnight Grey, Ceramic White, Rose Gold, and Navy Blue colors.