Blu-ray Disc Association unveils new format enhancements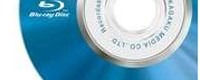 The Blu-ray Disc Association is the body that governs the Blu-Ray format and helps to push the format in the market as well as develop new specifications. The BDA has announced that two new format enhancements are coming over the next few months.
The new enhancements include High Capacity Recordable and Rewritable discs known as BDXL and Intra-Hybrid Discs known as IH-BD. The BDXL discs are aimed at archiving large amounts of data for various reasons like medical imaging and broadcast. The format will have 100GB and 128GB capacity discs.
The IH-BD is a disc format that features both a BR-ROM layer and a BD-RE layer. The BD-ROM Layer offers data that the user can view or read, but not change. The writable layer of the disc allows the user to add their own information to the disc without affecting the BD-ROM layer.