BLU Products out Life One (2015), Life 8 XL budget choices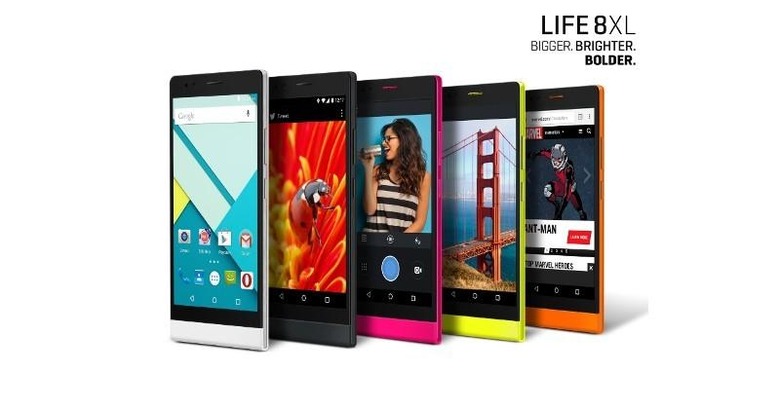 BLU is at it again, providing Android smartphone buyers with more affordable choices beyond the Samsung's and LG's in the market. Following its announcement early this year, the Florida-based smartphone maker is making available its 5-inch Life One, now branded as a 2015 edition. Along with it comes the Life 8 XL which is, you guessed it, a larger version of the Life 8 that the manufacturer launched last year. They may not come with the latest and greatest hardware, but they won't burn a hole through your wallet either.
The Life One 2015 edition is a mixed bag. While it is practically a low to mid tier smartphone, it has just enough features to keep it interesting. The Qualcomm Snapdragon 410, paired with 1GB of RAM and 8 GB of storage probably represents the base level for this year's Android smartphones. The 5-inch 1280x720 isn't bad either. 13 megapixels for a rear camera and 5 megapixels for a selfie shooter is definitely a lot more than most low end device can give you.
All of these wrapped in a body that BLU describes to combine the soft feeling of stone with the sleekness of CNC-milled aluminum. It definitely looks the part, too. Regular price goes for $149, but early birds making the preorder from June 10 to 19 can get a $50 rebate. The phone will launch with Android 4.4 but an Android 5.0 update is already waiting in July.
The Life 8 XL mixes things up even more. That "8" in the name refers to the octa core chip, delivered by a 1.4 GHz MediaTek MT6592M. RAM is at a nice 1 GB and storage also at 8 GB. Like its predecessor, the Life 8 XL exudes playfulness and whimsy via its selection of colorful bodies. The difference is, as the name suggests, the larger 5.5 size. That said, screen resolution remains the same 720p. Cameras are slightly mediocre, with an 8 MP shooter on the rear and 2 MP on the front.
The BLU Life 8 XL comes in color choices of Black, Orange, Pink, White, and Yellow. Again, the smartphone comes with Android 4.4 KitKat, but Lollipop isn't far away behind. Prices start at $129, but during the pre-sale period from June 22 to 30, buyers can get it for only $79.