BLU Products is now shipping Studio 5.3 II and Tank 4.5 Android handsets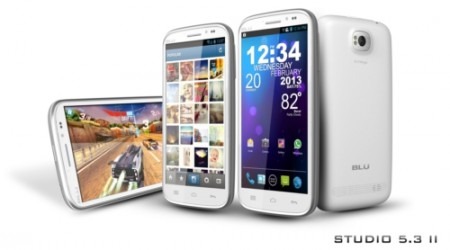 BLU Products is now shipping its Studio 5.3 II and Tank 4.5 Android smartphones in the United States. Both units feature mid-range hardware with an excellent price point of only $199. The best part? Both handsets are sold unlocked and contract-free. You can check out pictures of the handsets, as well as specs, after the jump.
First up is the BLU Studio 5.3 II, which features a large 5.3-inch IPS display with qHD (540 x 960) resolution and 208ppi pixel density. Unfortunately, you'll only find 4GB of internal storage space, but there's a microSD expansion slot to help with that. The battery is a 2200mAh, and there's both an 8-megapixel rear camera with auto focus and a 2-megapixel front camera. The handset can record videos in up to 720p HD.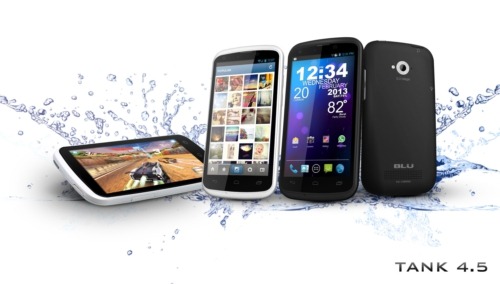 Next is the Tank 4.5, featured in the image above. This handset is on the lower-end out of the two, featuring a slightly smaller 4.5-inch qHD IPS display with a 245ppi pixel density and 540 x 960 resolution. The unit is both sand and dustproof, and water resistant to 1 meter for up to 30 minutes, hence its "Tank" name. Like the Studio handset, the Tank 4.5 features 4GB of internal storage space and a microSD card slot for storage expansion.
There's a 5-megapixel rear camera with an LED flash and a front-facing camera for video calls. The battery is smaller at 1760mAh, but with the screen size differences, the run time between the two handset shouldn't be all that different. Both devices feature a 1GHz dual-core Cortex A9 processor and PowerVR SGX Series 5 graphics, as well as dual SIM support and Android 4.1 Jelly Bean.
[via Android Community]