BLU pits MediaTek-powered Life One X against Moto G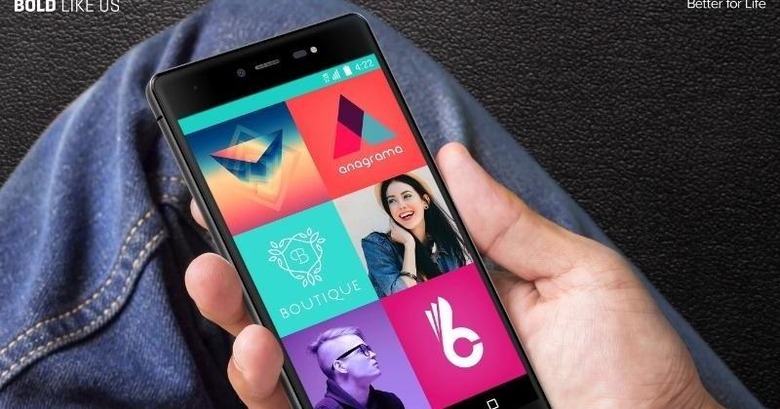 We may receive a commission on purchases made from links.
BLU Products is one of the more prolific makers of budget-friendly low to mid range smartphones in the US. It doesn't exactly try to compete with the big guys, which could be a futile exercise, preferring to flood the market with unlocked, affordable handsets instead. With the new Life One X, however, BLU is changing its tune a little. With Motorola's Moto G trying to encroach on its territory, BLU feels the need to defend itself and show just how more performant it is at half the price.
Spec-wise, the BLU Life One X has a 5.2-inch screen with a 1920x1080 Full HD resolution. It has 2 GB of RAM and 16 GB of internal storage. There's a 13 megapixel camera at the back and a 5 megapixel front camera that has its own LED flash. The battery is a hefty 2,900 mAh pack. All of these are managed by a 64-bit octa-core MediaTek chip running at 1.3 Ghz.
In contrast, the 3rd gen Moto G, at least the higher end model, is powered by a Qualcomm Snapdragon 410, also 64-bit. It does have the same 2 GB of RAM and 16 GB of storage. The screen is not only smaller at 5.0 inches but also less dense with a 1280x720 HD resolution only. According to BLU's figures, the One Life X outperforms the Moto G in almost every benchmark available to consumers.

Design-wise, the Life One X might remind you of some other popular smartphone. It uses aircraft grade aluminum for its body but for the curved middle edge, it uses sand blasted matte finish for better texture and grip. What would set it apart from that other smartphone would be the back cover with a faux leather pattern that it seems to have inherited from yet anotther, different OEM.
Like all of BLU's smartphones, the Life One X will be available, unlocked, from retailers such as Amazon. There, it will go for $149, which is about half the price of the 16 GB 3rd gen Moto G. But for three days, from December 9 to 12, those buying a BLU Life One X will get an immediate $50 rebate, bringing down the price to $99 only.