BLU announces unlocked VIVO 4.65 HD, will start shipping next month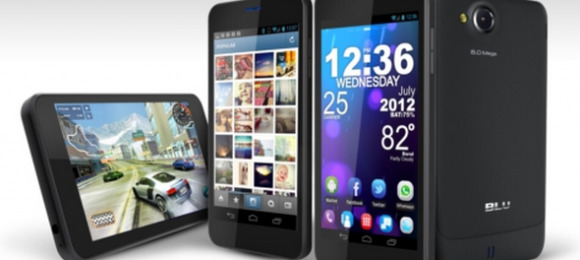 BLU has given its Vivo 4.3 a boost to the Vivo 4.65 HD, an unlocked smartphone with decent specs and a lowish price tag. The handset includes a handful of improvements over the Vivo 4.3, and boasts a 4.65-inch HD Super AMOLED display after which the phone gets its name. The phone is slated to begin shipping in January, and is priced at $300.
The Vivo 4.65 HD features a MediaTek MT6577 Cortex A9 1.2GHz dual-core processor and 1GB of RAM. The rear camera is 8-megapixels and offers HD video recordering. The handset features 3G and HSPA conenctivity, as well as dual SIM support; the handset is unlocked. There's no Jelly Bean here, unfortunately, with the device running Ice Cream Sandwich.
BLU's CEO Samuel Ohev Zion offered this statement. "We are thrilled as we continue to add to the successful series of VIVO smartphone devices using Super AMOLED Technology displays, resulting in remarkably bright and vivid color reproduction, with the best viewing experience available on a mobile phone today. BLU is determined to continue to bring the best technology and specs available on mobile devices, with several incredible product launches coming in the first half of 2013."
The launch will be followed in Latin America and unspecified parts of Asia. According to the press release, the handset will be available at "major US retailers" in January, although no stores have been listed. While the specs don't make the handset stand out among some of the other contenders that will be arriving in early 2013, it's a nice price for someone wanting an unlocked phone with a large display.