Bloxvox straps over your mouth to keep conversations private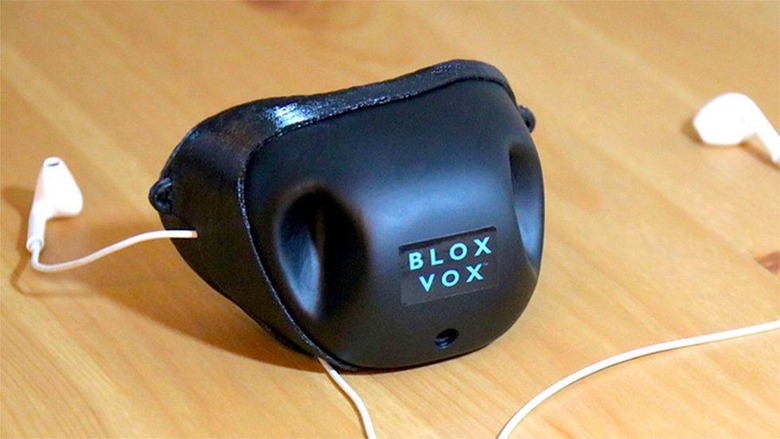 Bloxvox, a contraption you hold and/or strap to your face, wants to help quiet down the open office workspace, enable phone conversations in libraries, and keep private details private. The device, which is being funded on Kickstarter, is similar to the HushMe devices introduced last year, but designed to accommodate a user's existing headset rather than a proprietary one built into the unit.
Text-based communication is great for a number of reasons, but sometimes a simple phone call is easier. That's a problem in places where many people gather, particularly offices where more than one person may be taking a call in the same open workspace. Bloxvox aims to solve this issue by muffling the wearer's conversation to everyone around them, but not to the person on the other end of the phone.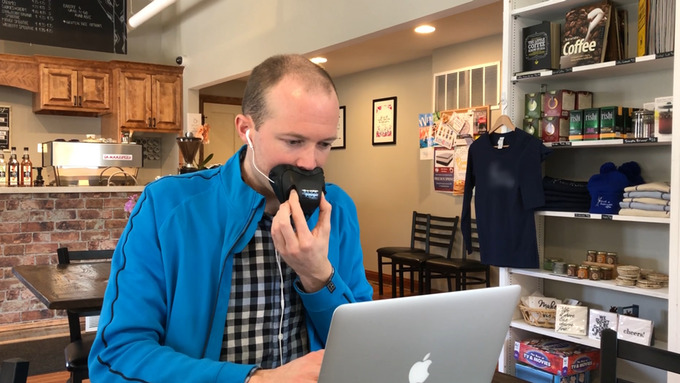 The device is 3D-printed, at least in its early Kickstarter form, and features a pair of notches for gripping the device and holding it to one's mouth. A slit in the mouthpiece allows users to insert the microphone from their own headset so that they can use whatever they have handy at the time.
The device also has loops for attaching a headset, enabling the user to wear Bloxvox while freeing up both hands for writing or typing. One could, if they were brave, wear the device while on a bus or walking down the road, opening the door for talking in places where it would otherwise be disruptive.
The device is said to be lightweight and includes a breathing hole. Kickstarter backers who receive a model will have a special "First Edition" printed on their units. Whether the device will ever make it to market is another matter. The team is seeking $25,000 on Kickstarter, where Bloxvox is offered for $50. Shipping is expected to start in September.
SOURCE: Bloxvox