Blood Moon: NASA shares HD photos from CO, WA, NYC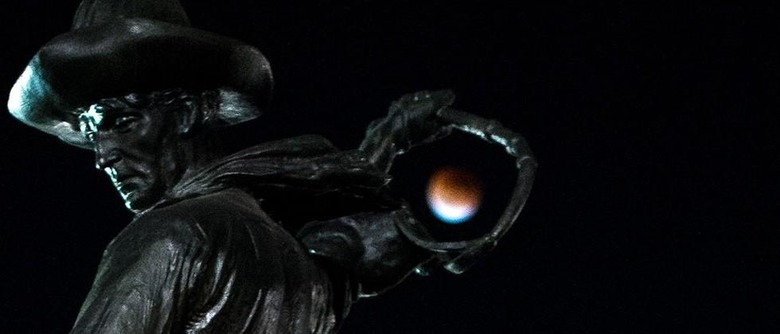 Last night's perigee full moon (supermoon) was seen above the United States along with a total lunar eclipse. A "blood moon" is created when a supermoon happens at the same time as a total lunar eclipse, making the moon's face look as if it's painted in a deep red. The combination of these two events is relatively rare, happening every few decades – the last event occurred in 1982, while the next will happen in 2033. NASA captured a collection of high quality photos from the location of one of their associated photographers Joel Kowsky, Bill Ingalls, and Aubrey Gemignani for you to see today.
Bill Ingalls is stationed for these photos near the Colorado State Capitol Building in Denver. He used a Nikon D4 camera with 300.0 mm f/2.8 lens to capture these photos. Joel Kowsky captured photos in Central Park in New York City with a Nikon D4 camera with 70.0-200.0 mm f/2.8 lens.
The image you see with the moon inside a lasso is of the cowboy statue "Broncho Buster", and was captured by Ingalls near the Colorado State Capitol Building as well.
The photo that contains JUST the moon – all in red – was captured by Aubrey Gemignani in Washington, DC. This photo was collected with a Nikon D4 camera with a 600.0 mm f/4.0 lens.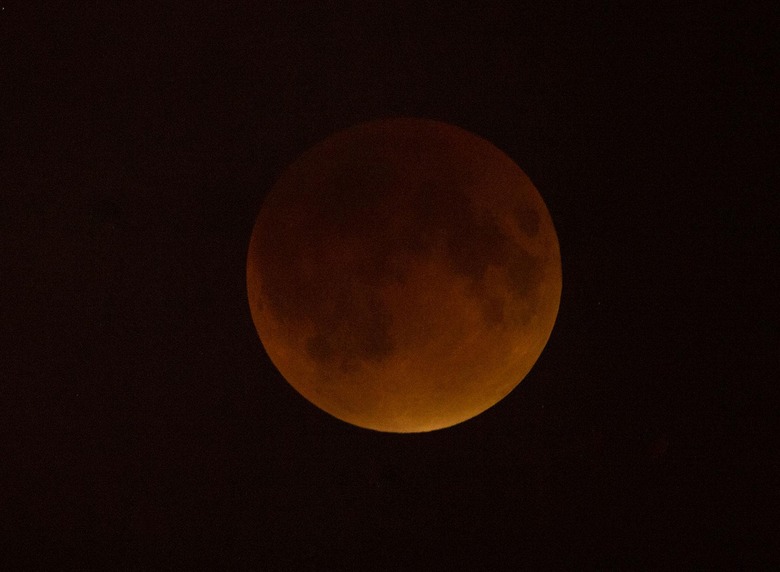 What's the difference between a solar eclipse and a lunar eclipse? A solar eclipse is seen when the moon blocks the sun from the Earth's view. A lunar eclipse happens when the moon passes through the Earth's shadow – blocking the sun from the moon's view.
When sunlight passes through Earth's atmosphere, colors other than red are removed. You'll also see the color red when the sun sets.
Photos via: NASA