Blockbuster UK faces administration with more than 4,000 jobs at risk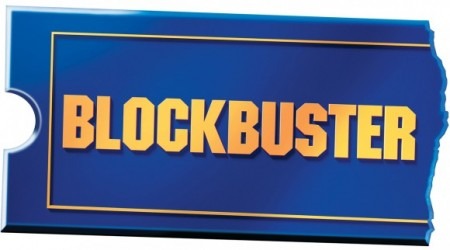 Things just went from bad to worse for Blockbuster, with its UK arm entering administration today. That probably won't come as much of a surprise to most folks, considering that Blockbuster has suffered at the hands of online retailers and streaming services like Netflix for years now. For the 4,190 employees who work at Blockbuster's 528 stores in the UK, however, this certainly is sour news.
Deloitte has be named administrator for Blockbuster after becoming the administrator for struggling UK media retailer HMV just a few days ago. Deloitte's task is now to make Blockbuster's UK arm more attractive to potential buyers, with the ultimate goal of finding a purchaser for the embattled company. In a statement made to Eurogamer, Deloitte administrator Lee Manning cited increased competiton as a reason for Blockbuster's decline.
"In recent years Blockbuster has faced increased competition from internet-based providers along with the shift to digital streaming of movies and games," Manning said. He continued by pointing out that Blockbuster will still "trade as normal in both retail and rental," and that the chain will still accept gift cards and trade-in credit toward purchases. So, for the moment at least, Blockbuster will continue business as usual, but it's unknown how long that's going to last.
Manning said the core of Blockbuster's business is still profitable, which is both good news and bad news. It's good news because that means it's possible Deloitte will be able to trim down the business and ultimately secure a purchase, but bad news since administrators will likely need to shut down a large number of stores to get Blockbuster to the point where it looks like a good deal. We'll be watching Blockbuster UK closely over the coming days and weeks, so keep it here at SlashGear for more.
[via Eurogamer]