Blockbuster stock-up Blu-ray for its 1,700 stores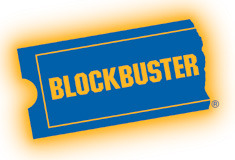 Blu-ray certainly taking a market leap after Blockbuster decided to roll out Blu-ray to its 1,700 stores in US starting July. However, Blu-ray will not be the only format Blockbuster will offers, it will continue to stock HD DVD online and in its 250 stores.
Blockbuster will continue to monitor the renting pattern of its customers. Of course the HD DVD Promotional Group is not happy with Blockbuster's decision.
I personally think that once hybrid HD-DVD and Blu-ray players hit the market with affordable price tag, most consumers would care less about the format.
Blockbuster puts its money on Blu-ray [via reghardware]