Blockbuster On Demand for iOS looks to take on Netflix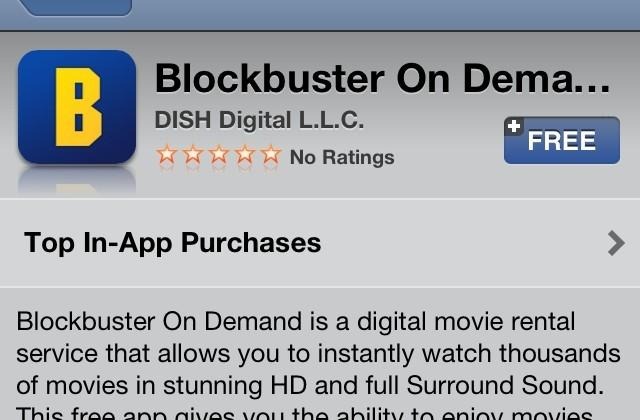 Blockbuster On Demand has been available on a heap of devices for a while now, but the app just launched on iOS today, allowing users to stream Blockbuster content on their devices using a per-movie payment scheme. The app launched on Android back in January, and it looks like the company is wanting to spice things up again with an iOS release.
Frankly, the app is a bit overdue. Over the years, Blockbuster has been on the decline, due to the failure to adapt to a changing world, where streaming movies was becoming more popular than physically renting them. The company released mobile apps, but they didn't include any streaming component, until now.
The iOS version of the app is similar to the Android version, and unlike Netflix, where you pay a monthly fee for unlimited streaming, Blockbuster On Demand has you paying on a per-movie basis. The benefit, though, is that you get access to a lot of movies that you don't have access to on Netflix, which is a service that has been lacking a good movie selection for some time now.
Plus, the Blockbuster On Demand app streams movies in high definition with support for surround sound, which would seem a bit overkill if you were to watch films on your smartphone, but you could easily hook up your ipad to a stereo system to boost the sound level a bit, given that any speaker will provide better quality than the built-in speaker on the iPad or iPhone.