Blizzard unveils HearthStone: Heroes of Warcraft at PAX East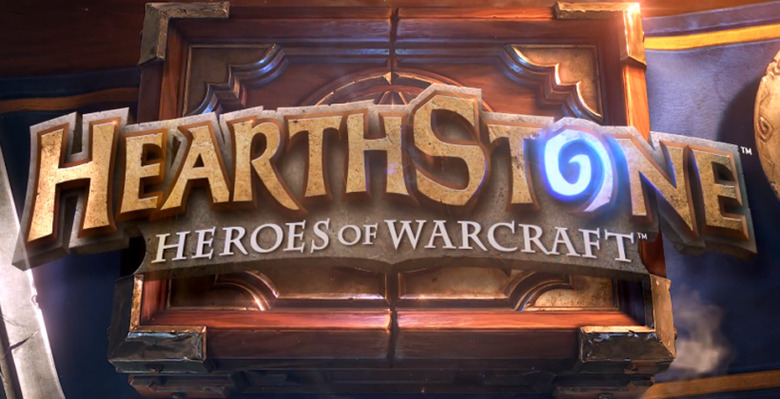 It's been a while since we've heard anything new from Blizzard, but today during a panel at PAX East, the game developer announced a new game called HearthStone: Heroes of Warcraft, which will be a free-to-play collectible card game set in the universe of Warcraft. While it will be a card game essentially, it's all computerized and digital.
Not a lot of details are known yet, but we do have an idea of what the game will be like from what has already been announced so far. Blizzard says that they "wanted to do something a little different" this time around, and the game is described as "really small," noting that it was built by a team of only 15 developers.
HearthStone focuses on 1 vs. 1 match-ups and uses Battle.net for matchmaking. The game includes 300 total cards that are based on the World of Warcraft classes, and extra packs will be available for purchase, which will be priced around $1 each, according to Blizzard. The developers showed off a complete demo during the panel, and there's a documentary-style video available that shows off some of the gameplay, seen below.
Blizzard also released a trailer for the game, which doesn't show gameplay as much as giving gamers an idea about the storyline and premise of the game. You can actually sign up for beta access right now, but there are no details on availability. However, the game will be available on Windows and OS X, as well as an iPad version.
[via GameSpot]