Blizzard takes legal action against community-ran vanilla WoW server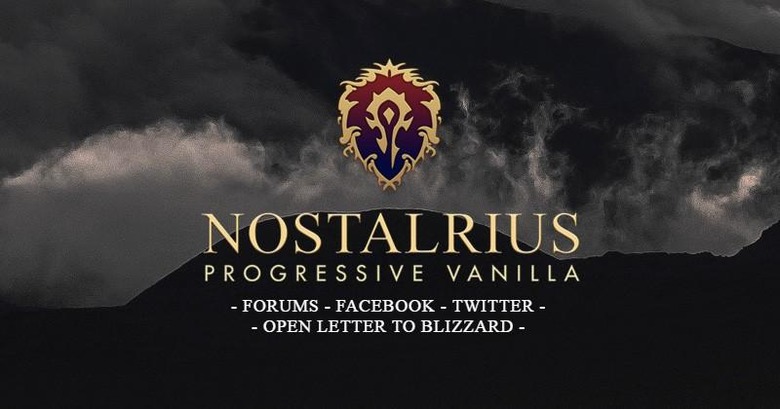 World of Warcraft is a very different game than the one that made its debut back in 2004. This fact was most obviously apparent to those who played on a user-ran server, which is based on the original, vanilla version of the game. One of the most popular user-ran vanilla servers was named Nostalrius, and next week it will be going offline.
There is still a fairly large community of gamers who enjoy playing the original version of WoW. This is evidenced by the 800,000 users who have registered and played on the Nostalrius, 150,000 of whom are still active. Unfortunately, Blizzard doesn't take too kindly to people playing their game without getting proper compensation, and has taken legal action against the host of the server.
The server runs World of Warcraft v1.12, which was the last update to be released before the first expansion, The Burning Crusade made its debut. Since the game has gone through a significant number of changes over the course of the years, many players look back on this particular period with great fondness.
In an open letter to the community, the Nostalrius team outlined their current predicament, which boils down to the fact that Blizzard's US and French lawyers are prepared to meet them in court next week. In addition, the company is also going after the hosting company where the server resides. And since the server is held together entirely by volunteers, they don't have any sort of means to fight the giants and Blizzard.
If you've played on Nostalrius, you can get in a few more battles, as they plan on keeping the server online until 23:00 server time on April 10th. Of course, it's possible that their hosting provider will take the server down before that time, so you'll want to login soon, if you want to say your goodbyes to your friends and guild mates.