Blizzard sets up giant Overwatch action figures across the globe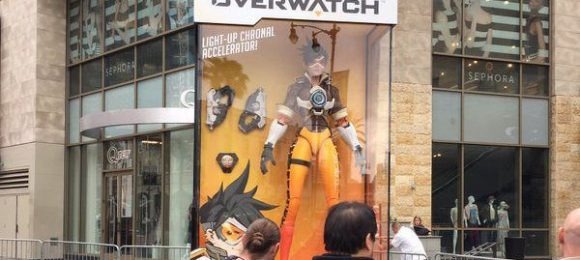 Blizzard has come up with a classy, and creative, way to celebrate the upcoming release of Overwatch on May 24th: a series of huge sculptures installed in several locations around the world, depicting some of the game's characters as boxed-up action figures. And when I say huge, I mean they weigh over 3 tons, and required a crane and several forklifts to put in place, according to one witness. The boxes tower over a 6-foot tall man!
There are three Overwatch figures/statues in total: the character Tracer appears on Hollywood Boulevard in Hollywood, California, while Paris, France has received a Genji display, and Pharah has appeared in Busan, South Korea.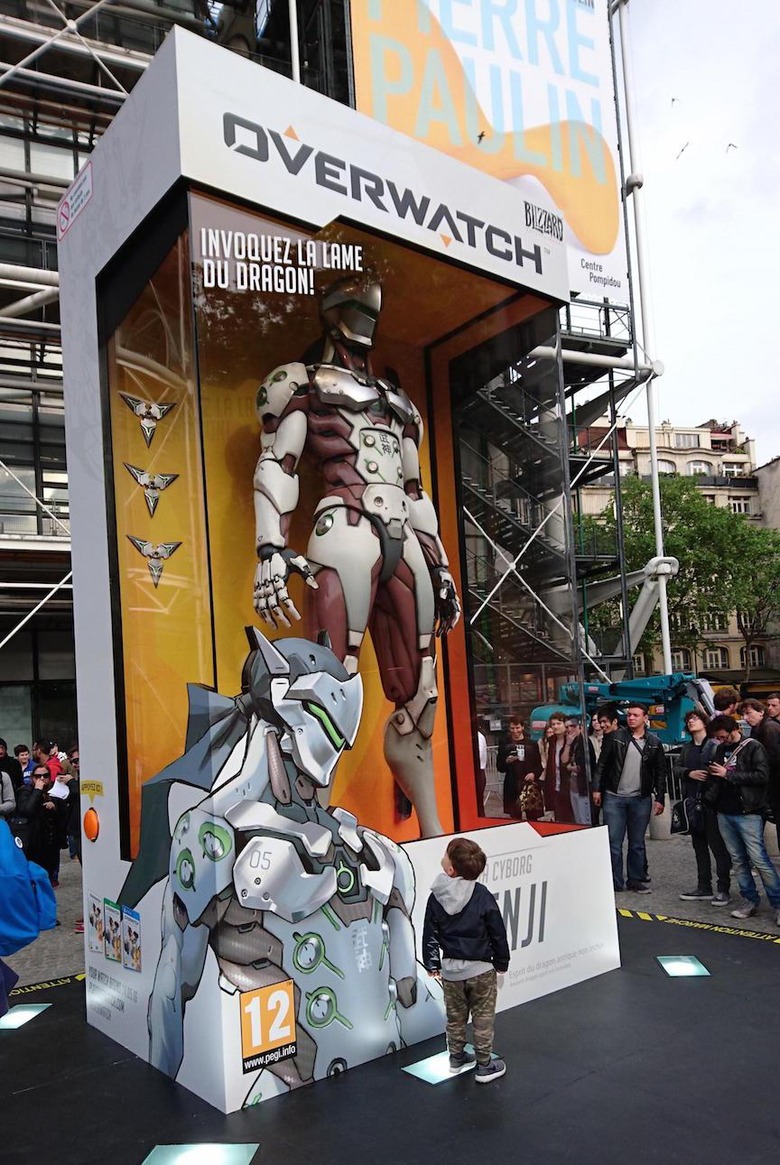 While a marketing stunt for sure, the attention to detail is incredible. There's even a hilarious fine print found on the back of the packages. Here's the full text (emphasis mine):
"While there is no physical or legal possibility to 'play' with the giant figures, you can play as 21 different heroes in Overwatch, releasing on the 24th of May, 12:00 GMT, on major consoles and PC. CHOKING HAZARD: It is impossible to choke on the figures due to their large size. However, choking during an actual Overwatch match is possible and may result in last-minute defeats, shame, embarrassment and public ridicule, courtesy of your peers. Prices and participation will not vary. The figures are priceless, and participation is not possible."
It seems the giant figures were created by Steve Wang, an artist who has made statues for Blizzard in the past.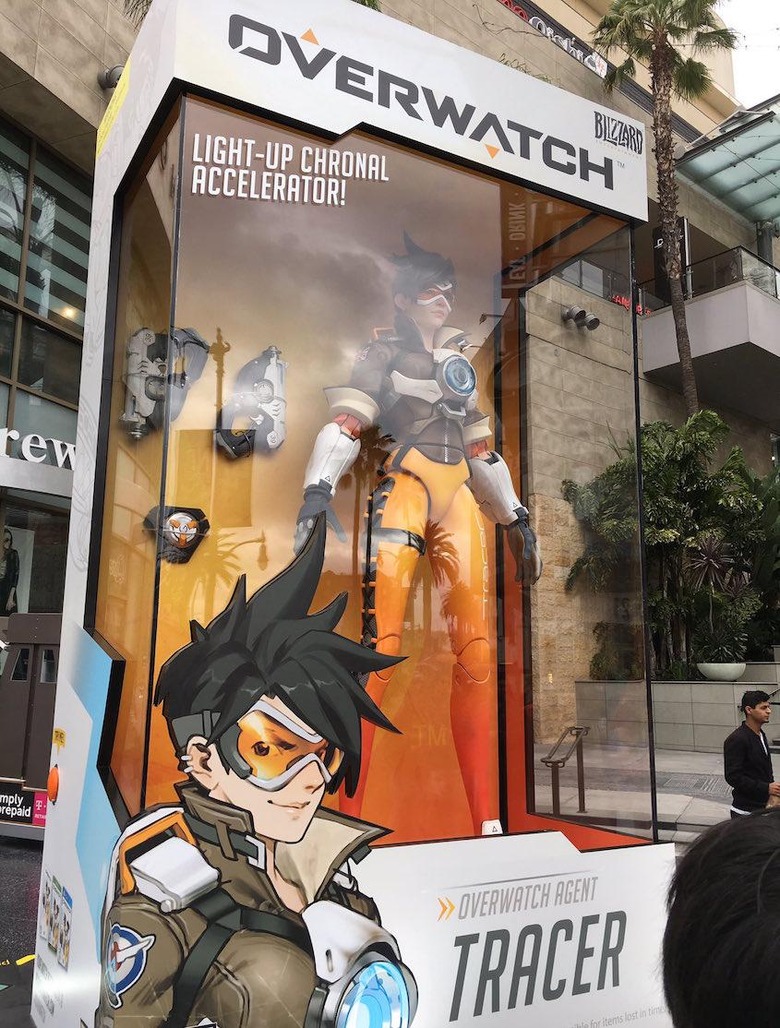 A handful of photos can be seen here, but if you want to check out more, the Overwatch subreddit is collecting more in this thread.
Photos by @RuzGofDi, @Mamytwink, and All Games Delta