Blizzard Partners With Nerf For Official Overwatch Blaster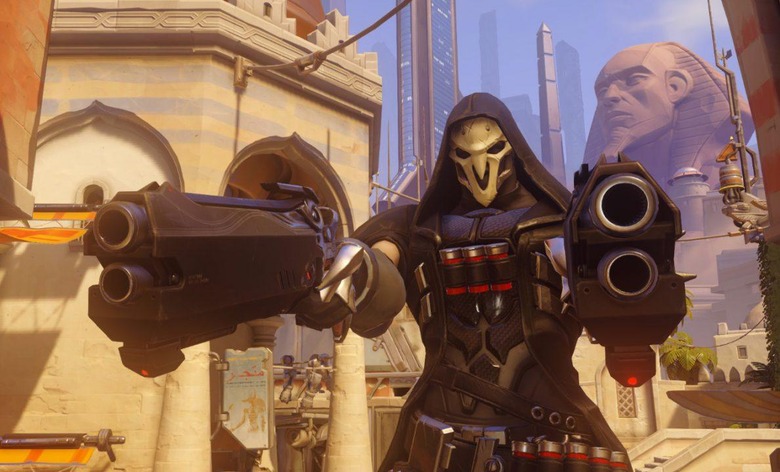 Blizzard has announced an upcoming nerf to some of Overwatch's weapons, but it's not what any players would expect. The game developer has partnered with toymaker Hasbro to release official Overwatch-branded Nerf guns, starting with everyone's favorite dual-shotgun wielding edgelord. Dubbed the "Nerf Rival Overwatch Reaper Wight Edition," the toy blaster is designed to look just like Reaper's Hellfire shotguns, albeit painted white rather than the character's standard black.
The fully-functional Nerf gun features a spring-action mechanism, a ready indicator, and even a safety lock. It can hold up to eight of Nerf's Rival rounds (foam balls), and can fire them at up to 90 feet per second.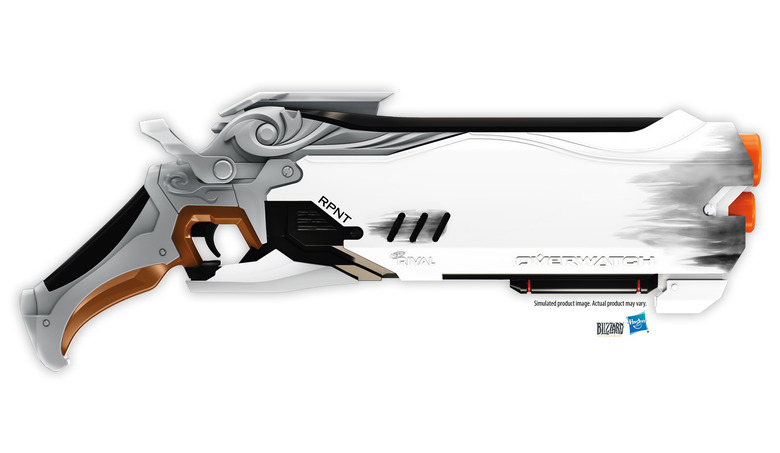 Unfortunately for Overwatch fans and Nerf gun warriors alike, the Reaper blaster won't be available until sometime in 2019, and Hasbro is keeping quiet on pricing for now. Seeing as how the Nerf version almost perfectly mimics the look of the weapon in the game, it could turn out to be a popular option for Reaper cosplayers, assuming it isn't too expensive. Then again, they'd still have to buy two for an accurate look.
Ready for combat operations.

Add Reaper's #NerfRival Hellfire Shotgun to your arsenal in 2019. pic.twitter.com/HZxYegdxqK

— Overwatch (@PlayOverwatch) July 20, 2018
This is said to be the first release in the official Overwatch Nerf line, although there's no word on when we'll see the next or which character's weapon it will be. Tracer's pistols or Soldier 76's auto-rifle seem like safe bets to get the Nerf adaptation, but they could surprise us and go for Hanzo's bow or Pharah's rocket launcher.
SOURCE Blizzard