Blizzard moves developers off Heroes of the Storm, cans 2019 pro league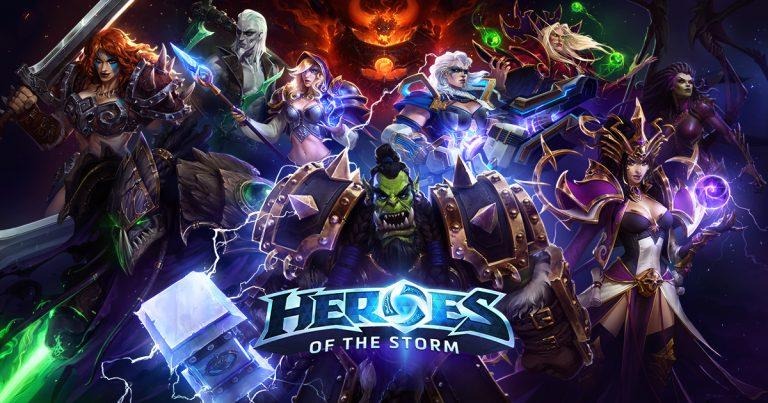 It looks like development is beginning to wind down on Blizzard's Heroes of the Storm. The company has announced that it has moved some developers away from the game and over to other projects. Though development on HotS will continue with new heroes and events, the company says that the "cadence will change".
Though Blizzard doesn't say it directly, it's pretty obvious that new content releases for Heroes of the Storm will slow from here. Obviously, we don't know what projects these developers are being moved to, but Blizzard reiterated that it has "more live games and unannounced projects than at any point in the company's history."
"As a result, we've made the difficult decision to shift some developers from Heroes of the Storm to other teams, and we're excited to see the passion, knowledge, and experience that they'll bring to those projects," Blizzard's statement reads. "This isn't the first time we've had to make tough choices like this. Games like Diablo II, World of Warcraft, StarCraft II, Overwatch, and more would not exist had we not made similar decisions in the past."
With this shift away from Heroes of the Storm, Blizzard has also decided to cancel the Heroes Global Championship in 2019. HGC was the Blizzard-funded pro league for Heroes of the Storm, so from here on out, it seems that Heroes eSports will be fairly sparse.
Heroes of the Storm was Blizzard's answer to the likes of League of Legends and DotA 2, featuring a line up of heroes and villains from first-party Blizzard games like Warcraft, Starcraft, Diablo, and Overwatch. HotS never managed to grow to the size of League or DotA, so perhaps this announcement won't come as a big surprise to most folks. Hopefully we'll see what's next for Blizzard soon, so stay tuned.