Blizzard fans, specifically Diablo players, had a lot to be excited about over the last day, as several new items listed on the developer's online store featured the name "Diablo Reign of Terror." These were at first believed to have been revealed a bit early, and considered leaks of an announcement to come at this year's BlizzCon event. Blizzard has been quick to speak out, however, and says the merchandise and its name is in no way related to a new Diablo title.
The items featuring the name "Diablo Reign of Terror" include t-shirts and a poster, and the main reason they were considered early reveals of a game, other than the name, is because they feature new artwork of the series' namesake. "These are names and copy used for some of the new products available at BlizzCon this year, and not direct references to content at the show," a Blizzard spokesperson has stated.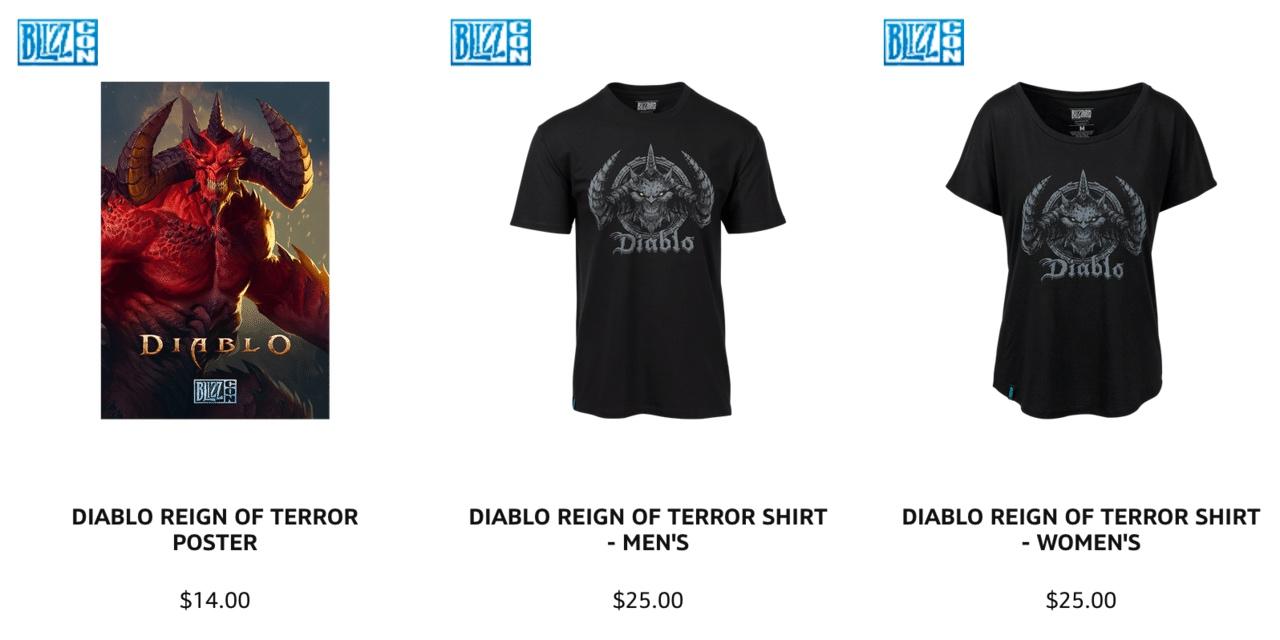 While "Reign of Terror" may not be a hint or tease for the next Diablo title, that doesn't mean fans won't have something to look forward to at BlizzCon 2018. There's a "Diablo: What's Next" panel scheduled for the event's first day, November 2nd, and while this may not include a new game or expansion, it should at least include details on the future of the series.
UPDATE: Blizzard has stated that the below information is incorrect, and there are no current plans for Diablo III cross-play. More details here.
Coincidentally, there are some ongoing projects involving Diablo III. The game will be arriving on the Nintendo Switch next month as Diablo III: Eternal Collection, and Blizzard has recently revealed that it's already working on cross-play support with all three console versions. The developer said that it was only "a question of when, not if," and that they were already in talks with Sony and Microsoft. It's likely this will be brought up at the BlizzCon panel, but we'll have to wait to see what else is in store.
SOURCE GameSpot