Blink Video Doorbell is easy on your DIY skills and wallet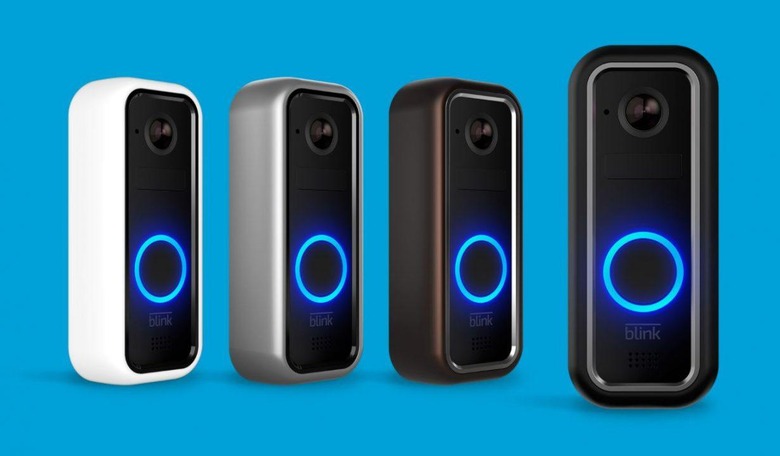 It's been a little while since we last heard from Blink, but the company is back today with a new video doorbell on offer. Known simply as the Blink Video Doorbell, the mission of this little device seems to be combining Blink's existing efforts in the realm of security cameras with the functionality of a doorbell.
With the Blink Video Doorbell, users have the option of wireless or wired installation. If you use it wirelessly, it'll run on two AA batteries. Blink says that it will last up two years if you use a pair of lithium ion batteries (much like its security cameras), though if you choose to connect it to your existing doorbell wiring, you might even be able to squeeze some more life out of it.
The Blink Video Doorbell will allow you to watch an HD feed in real time while communicating with whoever is at your door through two-way audio. Like you'd expect from most smart security cameras, the Blink Video Doorbell also offer motion detection alerts, capturing a video clip when motion is detected and sending it to your smartphone. You'll also have infrared night vision at your disposal, and the doorbell itself offers IP-65 water resistance so it can survive life in the outdoors.
That's pretty much it as far as notable features go, but that's kind of the point Blink is stressing here. In its announcement today, Blink notes that it doesn't want to be like other companies, which "try to wow early-adopters with tech and unnecessary features." Instead, the company is focused on offering "simple products" at a low price, giving consumers suitable devices that don't cost a ton to own.
The price for the Blink Video Doorbell lines up well with that mission statement. If you're an existing Blink customer, you can purchase the standalone Video Doorbell for $99. If you're a new customer and therefore need the Blink Sync Module, you can buy it in a bundle with the Video Doorbell for $129. The Blink Video Doorbell will launch in the "coming months," and we'll hear from it at CES next month, so stay tuned for that.