BlackWing One HD projector hitting North America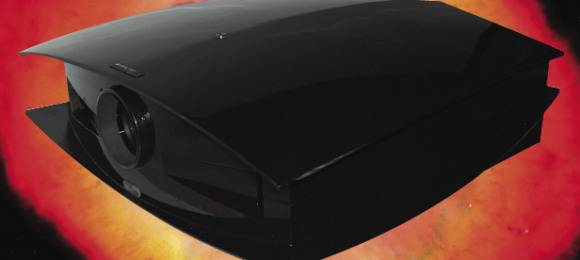 If you've been looking for a high quality HD video projector, then you're in luck. Cineversum announced yesterday that they will be launching their BlackWing One digital video project in North America next month.
This projector can support 1080p24 output. It also features three 0.6-inch LCoS panels. Dynamic contrast clocks in at 15,000:1 and there are two HDMI 1.3 connections to hook up your devices.
The BlackWing was designed by Antoine Béon with a stealth fighter jet in mind, hence the name. You can order it in all sorts of colors so it is sure to match your home decor and an Ethernet port makes calibrating the system much simpler. Other specs include a brightness of 1,400 lumens, 1.5x zoom and VGA, component, composite and S-video connections. You will be able to get the BlackWing One starting in mid-December for $6,500.