Blackmagic launches small drone camera for RAW cinema recording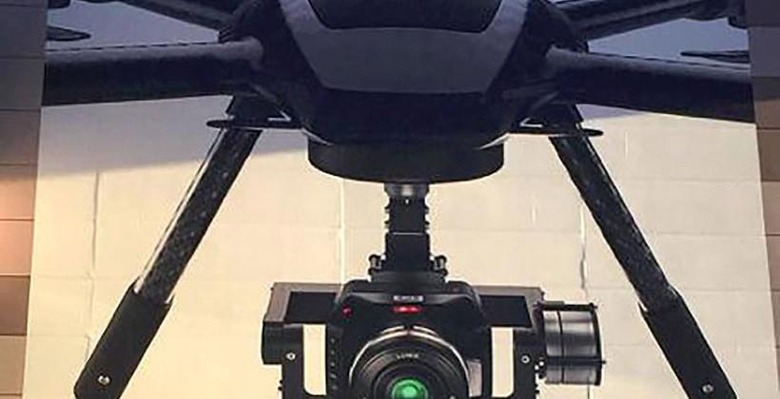 There are plenty of drone aircraft on the market today that are aimed at photographers and videographers who want to take to the air with their camera to record footage for films or shoot images from above. Often those drone aircraft use the GoPro camera because those cameras can shoot high quality HD footage from a small camera footprint.
The catch is that the GoPro doesn't really have the quality needed for high-end cinematography work for movies and other production needs. A new camera has leaked ahead of the National Association of Broadcasters (NAB) convention that is from a company called Blackmagic Design.
The camera appears to be aimed directly at use with drone aircraft for aerial filming. The little camera appears about the size of a GoPro and it has a Super 16 sensor, which is 30% smaller than a Micro Four thirds sensor. The camera can shoot RAW video with 13 stops of dynamic range.
The reason it is thought to be aimed at use with drones is the PWM and S-Bus inputs. Some key details are unknown at this time, such as how large a drone you will need to hoist the camera into the air. We also don't have all of the specs on the camera or cost information.
SOURCE: Engadget