BlackBerry Z10 smartphone leaks with two color combos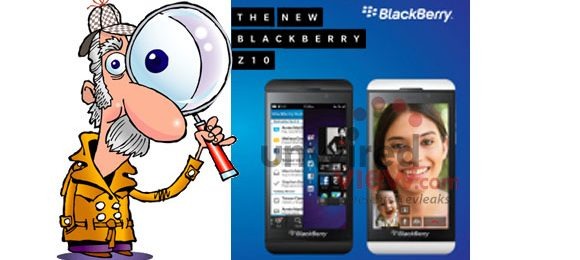 This afternoon it would appear that a brand new BlackBerry 10 handset has been leaked with a couple of images, one of them in an all-black setup, the other with a black bezel and a white body. This handset will be one of several (if it turns out to be legitimate) that's revealed at the BlackBerry 10 event on the 30th of January, 2013. This month will be full of mobile madness galore as we've also got CES 2013 to go to and Mobile World Congress coming up in February as well – weeks of goodness!
The images we're seeing here lend themselves to the idea that the model Z10 will be the touchscreen-only device while the X10 will have a full QWERTY keyboard. We've seen leaks of BlackBerry devices possible for BlackBerry 10 for months now, but given the relative similarities between the lot of them, anything is possible. This unit will closely resemble the test unit we've seen several times over the past few weeks as well, though here in a much more refined state.
The BlackBerry 10 event on the 30th of January will be the global reveal of not just the BlackBerry 10 mobile operating system from Research in Motion (RIM), it'll also be the first time we see the real-deal next-generation hardware as well. This reveal will not only be important to the carriers in the UK and the USA that have specifically said they'd be backing BlackBerry 10, but for the developers investing their time into the ecosystem as well. And of course RIM will have a stake in their own future too, of course.
Have a peek at the BlackBerry 10 timeline below to see our recent encounters with the handsets and the software that'll be telling the future of many, many users from consumers up to executives in the next few months. Make no mistake, readers, this release is going to be a big one – if not for those waiting for the next generation of BlackBerry, then for those watching the successes of RIM, wondering and waiting how it'll all turn out!