BlackBerry Z10 Prices Slashed Before USA Retail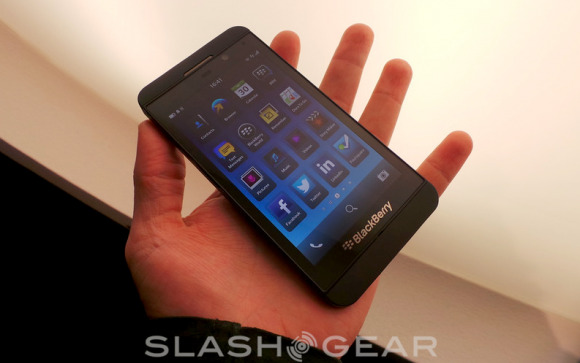 Things aren't looking good on the Blackberry 10 front. Various retailers in Europe are already beginning to slash the prices of their Blackberry Z10 devices. This comes shortly after Blackberry had received bad news that Netflix had no intentions of releasing an app on their platform anytime soon. This does foreshadow a less-than-welcoming reception of Blackberry 10 when it arrives in the United States, but who knows, maybe the U.S. will be more receptive to the new, revamped platform.
Carphone Warehouse has reduced the pricing of its Blackberry Z10 devices down from 36 euros per month to 29 euros per month with a 29 euro up-front cost. The total price-reduction is said to equal about 160 euros. Vodaphone has reduced the pricing of its Z10 to around 33 euros per month, which is about a 72 euro total price reduction throughout the entire contract.
James Faucette, an analyst at Pacific Crest stated, "We believe that meaningful price cuts so soon after launch, while probably at the initial discretion of the carriers, is likely to relegate the Z10 to being a mid-tier device with very low gross margins." The price-reduction sends out a bad message saying that the new OS still isn't enough to attract users from other popular platforms like Android or iOS.
Many critics have stated, however, that the Blackberry Z10 is a great device. It has an intuitive UI, beautiful design, and is great at multi-tasking and productivity. The app base is at a great start, with over 70,000 apps being available at launch. Blackberry has even reported that 1/3 of British Z10 owners did not previously own a Blackberry device. Blackberry has come a long way and is delivering the user experience consumers have been asking for. Here's hoping for a successful U.S. launch.
[via The Telegraph]