BlackBerry Z10 gets torn down by iFixit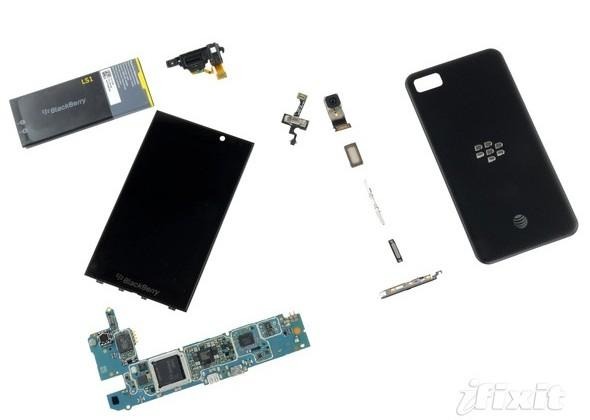 The BlackBerry Z10 is BlackBerry's newest attempt at chiseling away at market share, and while the device is out now in several countries, including the US, it could take some time to find out if the Z10 is indeed stealing the hearts of iOS, Android, And Windows Phone users around the world. In the meantime, the curious minds at iFixit have gotten a hold of the device and did what they do best.
Of course, this isn't the first teardown of the Z10, but it's the first time that iFixit has had a chance to pry it open. Overall, there was nothing too special with this teardown. iFixit was pleasantly surprised by the removable battery, since that's something we no longer usually see nowadays. After removing the rear panel and the battery, there are just a handful of screws and a plastic casing that hide the internals from curious eyes.
The screws that hold the plastic midframe in place also double as screws holding the motherboard in place, so once those screws are removed, a couple of disconnections is all it takes to pop out the motherboard, meaning that there's no glue holding the main circuitry in place. The camera module pops off the motherboard with ease as well.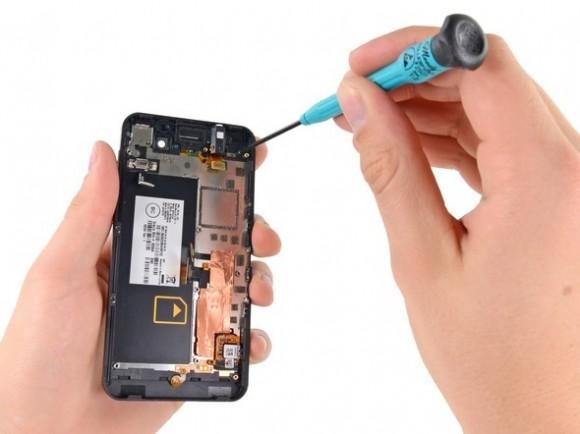 As for the unit's display, it's held to its frame with a few screws and a dab of adhesive to keep it in place, but it was also fairly easy to remove as well. However, as with Apple devices, the digitizer and the glass are fused together, making the entire display unit extremely thin. The glass is a hardened variant, but it's not Gorilla Glass.
The only difficult things to remove were the smaller accessories around the edges of the device, including the headphone jack, power switch, ambient light sensor, and earpiece speaker housing, which are all built into a single assembly that's held in place with stronger adhesive than any of the other components. Overall, iFixit gives the BlackBerry Z10 a repairability score of 8/10, which is certainly respectable.