BlackBerry teams up with Android: for real this time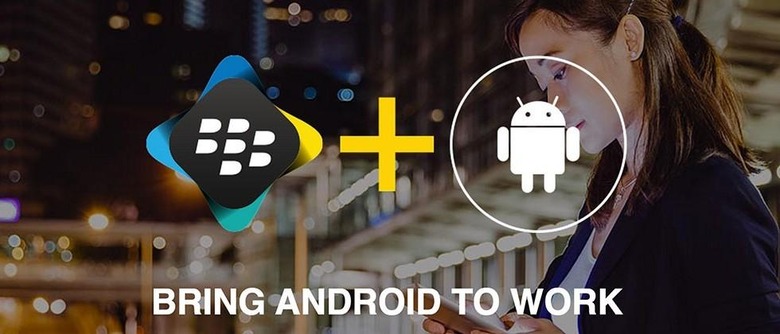 This afternoon BlackBerry has announced that it's teaming up with Google to bring a more secure version of Android to the public. They'll be bringing the security features of BlackBerry's enterprise device deployment service BES12 to Android through Android 5.0 Lollipop and Google Play for Work. That business-ready BlackBerry device running Android you've always wanted might be a reality in the very near future – and the rest of the hardware manufacturing world braces for what might be a bit of an unforeseen blow in a sector they did not expect to have any change any time soon.
According to BlackBerry, "BlackBerry and Google are working closely together to set new standards in enterprise mobile security for organizations deploying Android devices." It's really happening. While we're still not certain of the device "leaked" earlier this month with Android aboard a piece of BlackBerry hardware, this collaboration is real.
For now this is a software solution for businesses aiming to bring Google Play for Work to their employee's devices. A dedicated work profile is included with hardware-based "full disk encryption and sharing restrictions" from the bottom up.
BlackBerry suggests that Enterprise Mobility Management (EMM) framework allows a "consistent experience across all devices" with this solution.
It'll have the management systems back end of BlackBerry – already in place – and the Android-based Google Play at Work suite up front. Good to go.
BlackBerry is pointing potential users toward the BES12 trial page for now – we'll likely see more from Google sooner than later.